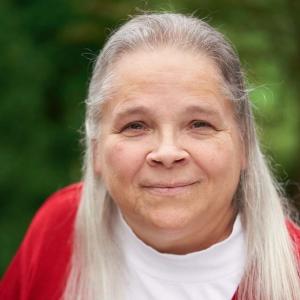 Certified Grief Recovery Specialist® - Trainer
Lois Hall's career has been in the field of Public Health, having held several positions with the Ohio Department of Health, and serving as the Executive Director of the Ohio Public Health Association. Working with those going through HIV/AIDS, cancer and other diseases – and their families and loved ones – Lois' interest in grief began from that perspective. Meeting John W. James during that time changed Lois' life and career trajectory. Lois was trained as a Grief Recovery Specialist, by John, in 1998 and she began providing the community programs at that time. In 2001 she was invited to become a GRI trainer. In 2016 Lois began assisting in providing technical assistance to Specialists across the US, and in helping with various quality assurance/improvement projects, research activities and other projects as assigned. She joined the ranks of the Advanced Specialists in 2018.
Lois' main mission in life is to help both her Public Health and Grief Recovery Method colleagues realize how related their work is – believing that Grief is a huge – largely unaddressed - Public Health issue, and that the Grief Recovery Method and our other programs provide the much-needed tools to help ease our grief, and therefore many of our Public Health ills. Lois has an MS in Preventive Medicine from the Ohio State University. She also has a wonderful husband and three amazing adult children and two brilliant grandchildren!  (and a grand dog and three grand cats)  
In addition to being a Trainer, Lois also serves on the GRI  Support Team.