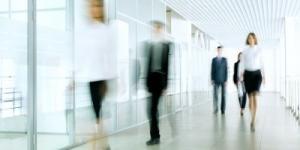 Most people don't talk about funerals. But we are not most people, and especially not as it relates to the topic of the conclusionary rituals that signify the end of physical life on this planet. We know a lot of people who don't "do" funerals and don't say "goodbyes" because of the misinformation and taint associated with both. We do go to funerals and we do say our goodbyes, which is especially fitting since in part, the funeral is the "goodbye" ritual that can help us complete the physical aspect of our relationship with the people who have played a part in our lives.
Recently, I was on a sweet pilgrimage to Florida for my Dad's 90th birthday, coupled with a family reunion of four generations, ranging from the patriarch's 90 summers, to his latest great-grand-daughter, a squealing delight, in her first summer. She already shares something with her great-grandpa - they both sleep a lot. As fate would have it, the day before I left for Florida I received an email announcing a funeral/memorial in Florida for a wonderful woman who had been associated with our organization 10 years ago. She had moved away from California and over time we had lost touch with her. As one of the principles of The Grief Recovery Institute, I sometimes have a difficult time at funerals. Not because of the emotional content created when the memories of the person who died are evoked, but when the factors that contribute to an accurate memory picture of the life of the person who lived, are absent. Since the content of funerals and memorials is one of the cornerstones of the Grief Recovery Institute, it is almost impossible for us to attend a funeral and not measure it against the very ideals we teach. Probably like a chef eating in someone else's restaurant or a film-maker watching someone else's movie.
The memorial was held at a chapel less than 10 minutes from my hotel, and at a time of day during which only mad dogs and Englishmen would brave the noon-day Florida sun. This funeral was also a reunion. I saw people I have not seen in a decade or more. But the joy of seeing familiar faces was counter-balanced by the reason for being there. Like many funerals, this one was a blend of personal reminiscences and a liberal sprinkling of spiritual and religious content. The religious aspect was non-denominational, which was an accurate reflection of the woman who had lived and died. I believe that if a stranger had wandered into this service, he or she would have come away with a very clear sense of the life of the woman who was being remembered. From that point of view, it was a very effective memorial.
After the Pastor had opened the proceedings, which included some memories of her relationship with the woman who had died, it was time for the husband to speak. His speech was brief, but included a statement that affected me perhaps more or differently than most of the large crowd in attendance. He opened with two sentences. First he said, "I want to thank all of the friends and family who have really "been there" for us, throughout." Then he said, "And I want to thank my employer and colleagues who allowed me the time and space I needed to make her last few months as comfortable as possible." The second sentence is the one that hit me. Partly because you rarely hear that at a funeral - because it usually isn't true - and partly because last year we published the first ever Grief Index, in which we determined that more than $75 billion is lost by businesses, large and small, due to their ineffective awareness of and reaction to the grief events that affect the lives of the employees and executives who make up their companies. In all our years of interacting with grieving people we have only heard a handful of stories that are parallel to this one.  It is incredibly sad that this story is so uncommon that we feel compelled to mention it here. If that company is a public company, it's one that we'd want to own stock in, because of how well they responded to the ultimate private matter. Although a tremendous loss had occurred, the actions of the company, in allowing that man to spend whatever time necessary to attend to his wife and then to grieve that loss; is exactly the way it should be. There are no winners in grief, but at least the company with a heart can prevent the further compounding of inevitable losses, by leading with its heart, not its pocketbook.