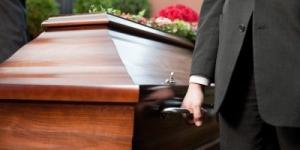 I started last Saturday at a funeral and ended it at a wedding. Many tears and tissues later when I got home, I was drained. Granted, different kinds of tears for each event, but huge wellsprings of emotions erupted within me. I hit several gushers. In the morning, I stood in a chapel at a cemetery with 100 others, most of whom I knew.  My dear friend, Raymond, who had died, was Chinese. We had worked together for two years at a Chinese restaurant that he eventually came to own. We had spent hundreds of hours talking, arguing, and debating - but always without rancor. The friendship was solid. Although it has been many years since we spent that kind of time together, our bond remained strong. In fact, the book signing for the release of The Grief Recovery Handbook was held on a Sunday afternoon at Genghis Cohen, Raymond's restaurant. The funeral service was Buddhist, in keeping with Raymond's life-long beliefs. Throughout the service, two monks intoned traditional melodic chants with the subtle infusion of a handheld gong and a noninvasive clacking percussion instrument. I found it very soothing and very evocative. Along with the stimulus of the casket and pictures of Raymond at the mini-shrine near the pulpit, my mind and heart reviewed my friendship with a very unique man who had been a part of my life.
My mind and heart naturally veered into other emotional nooks and crannies and picked up memories of other people who had died who had been important to me. I found myself thinking about many living people with whom I've lost contact. Quite a trip down memory lane, filled with sweet 'n sour memories, which seems appropriate with a Chinese restaurant as a backdrop. After the service and burial, we all repaired to a restaurant. Need you ask what kind? There we each got to talk about our individual and collective relationships with Raymond. We shared our stories amid tears and laughter and hugs.
Finally late in the afternoon, it was time to go. We all had things to do and places to go, but nobody seemed to want to leave. We were sort of woven together in an emotional tapestry. It was time to say Zai Jian Raymond. Having worked in a Chinese restaurant, I did know how to say goodbye in Chinese. I got home late in the afternoon, with just enough time to freshen up and suit up for a wedding. I have known the young bride for more than half of her life. She and her family are bonded at the hip with my Alice and her daughter Claudia. The bride's family adopted me when Alice and I got together 16 years ago, so the emotional connection is very strong for me. Now I stood in a different kind of hall, this time with about 300 others. Instead of chants and cymbals, the music was reminiscent of Riverdance. Riding its Irish lilts, I was again transported into the emotional Google of my mind, making high-speed connections to my past. Being at a wedding summoned images of the obvious - marriage. So now I rambled backwards in time to my weddings, and my former spouses and our lives together. Again the memories were a mixed lot, the early joys, and the later struggles. I was half in real time and half in my past. Fortunately I wasn't driving a car so my divided attention wasn't dangerous. I even recognized that I was in a kind of emotional overload, and with that I had a funny thought. Thank gosh I didn't also have to go to a Christening, a Briss, a Communion and a Bar Mitzvah. I don't think there'd be enough tissues in the world for me.