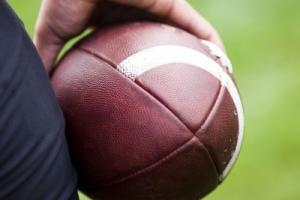 Grief in Sport
Anyone who watched Sunday's Green Bay Packers-New York Giants football game witnessed one of the universal responses to grief—the inability to concentrate or focus.
Michael Philbin, the 21 year-old son of the Packers' offensive coordinator, Joe Philbin, died in an apparent camping mishap, his body found in an icy river in Oshkosh, Wisconsin, six days before Sunday's game.
We don't know if many of the Packers players even knew young Michael, but we know for sure they knew his dad, Joe.
And we know that professional sports teams can become very close-knit, family-like even, as they spend 24/7 practicing, playing, and traveling together.
Even though they are professional athletes, incredibly skilled at what they do, they cannot always bypass their emotions or push them entirely aside.
Witness Tiger Wood's first ever missed cut in a major golf tournament as a professional was the one after his father Earl died—the 2006 US Open at Winged Foot.
Of all the athletes you could name who ever appeared to have the ability to shut everything out except the task at hand on the golf course, it was Tiger. But even Tiger couldn't do it that time.
Keep in mind that was the same Tiger Woods who could play and win a major championship with a broken leg, but couldn't make the cut with a broken heart.
Aaron Rodgers and the Green Bay Packers are also precision professionals, who demonstrated almost laser-like surgical skills in compiling a 15 and 1 record this season. Yet Sunday, January 15th, with heavy hearts, they could not muster the level of concentration needed to compete with another excellent team.
The dropped passes and fumbles, and missed blocking assignments and defensive lapses were obvious to this observer as the impact of grief in altering focus, timing and concentration.
Again the Packers, individually and as a team, are world-class professionals—the reigning, and now dethroned Super Bowl Champions.
But to be off by just a fraction of a beat can spell the difference between winning and losing, and grief can cause that delay.
Is there anything that could have been done to alter the outcome last Sunday? Maybe not.
When your heart is broken, your head doesn't work right, and when your heart is broken, your spirit cannot soar.
Even for highly trained professionals, who work on being able to blot all distractions, the heart still dominates.
In closing, we don't want to diminish the excellent performance of the Giants' team, but we want to honor all the Packers and their humanity in dealing with a loss in the family.