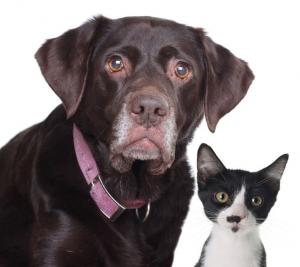 Do you still miss a pet that died one, five, or over ten years ago? 
You are not alone. Pet loss and pet bereavement are very real.

Many people grieve the loss of their pets for many years following the loss because they were never given the proper tools to recover from their grief.  Instead of recovering from their loss, they learn to live with their pain, hoping that time will heal.  Unfortunately time alone never heals.
Some people are surprised at the intensity of the pain they feel after losing a pet because they compare the loss of a pet to that of a person.  But is it that shocking?
Our pets are our constant companions. They love us whether we have a good day or a bad day.  They are the closest we will ever experience to unconditional love because they don't judge. For many people the relationship they have with their pets is closer than the relationships they have with many people, so when our pets die, run away, or have to be put to sleep, it's heartbreaking.
Until now there were very few resources on what do when your pet died.  Well meaning friends and family suggested replacing the pet with a new one.  Some people got a new pet only to find they didn't love it with the same intensity as the one that died.  Others decide to never get a pet again, so they won't have to endure another loss.  The problem with all those suggestions is they don't deal with the real issue, which is emotional completion with the pet that died. This is important so that the loss doesn't affect future relationships.
If you found this article helpful, we suggest you read Pet Loss is an often discounted grief