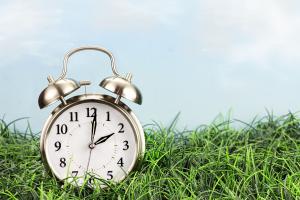 Are you still grieving a loss that took place over a year ago?

Is your heart still broken over a loss that happened over 5 years ago?

How about a loss that occurred over 10, or even 20, years ago?

If so, you are not alone.
Have heard the phrase, "grief just takes time"? 
Most of us were taught that time heals, so it's no wonder we wait, and wait, and wait to recover.  If recovering from grief was as simple as waiting for time to pass how much time does it take? Is it reasonable to believe that 5, 10 or 20 years would be enough time?

The sad truth is the idea that time heals all wounds keeps grievers stuck in their heartache, because it's not true. Time only passes. Time doesn't heal; it's what we do within that time that heals.

When you get a flat tire do you wait for it to refill with air on it's own? Or do you pull the spare from your trunk or call AAA?

When you break a bone do you sit around and wait for it to heal or do you go to the Dr.?

So why when we break our hearts do we take no action? Doesn't your heart deserve the same attention as broken bones and machinery?
If you're still grieving you don't have to continue to sit and wait to recover. The Grief Recovery Method has been proven to work for over 35 years. It gives you the tools you need to recover from loss, no matter how long ago it occurred. But you have to take action. That first step can be right now.  Our 2 ½ day Personal Workshop will give you those tools. Click here to find out more.