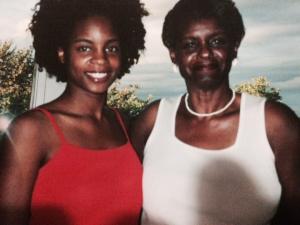 [Over the last 35 years, we have been honored to work with some incredibly brave people. Every day we receive phone calls from people with unimaginable stories and enormous courage. We will be featuring some of these stories in our new weekly blog series.This is Jocelyn Jackson's story.]
I didn't think I needed Grief Recovery.  After all, I read a lot of books on grief so I thought I was good to go.  When a friend of mine who had recently become a specialist asked if I wanted to  join a group, I politely declined.  It had been a couple of years after my mother's death so I figured there was nothing new for me to learn.

My mother was my biggest cheerleader.  She was incredibly loving and supportive and I was devastated when she died suddenly.  For the first couple of months I would have to go home and get in bed by noon because I was too physically and emotionally exhausted.  I ate whatever I wanted to make myself feel better. I gained twenty pounds because my comfort food high kept wearing off so quickly.  Most people wouldn't mention anything about my mom which left me wondering if anybody understood or cared how much pain I was in.  I wanted to help others who lost loved ones but I realized that I wouldn't really know what to say to them either.

That's when I began looking into Grief Recovery programs for my church.  The majority of the people that I found on the internet and spoke to had been trained by the Grief Recovery Institute so I called and talked to Russell for over half an hour.  I was pleasantly surprised that he didn't seem to be in a rush to get off the phone.  Nowhere else could I have that much access to someone for free!  I decided that I wanted to get certified myself.

When I went to the training, I thought I would talk about my experience of losing my mom.  But after completing my Loss History Graph, I ended up working on the physical and emotional loss of my dad after he and my mom separated.  That was a very uncomfortable switch in focus at the time but it was exactly what I needed.  I have a greater love and appreciation for my father as a result of the work done through the Relationship Graph and Completion Letter.  And that is my favorite part about the Grief Recovery Method.  There is no loss or grieving experience from your life that can't benefit from this work!

Now I facilitate groups at my church.  And if someone finds me after a group has already started, I can happily refer them to another specialist who has a new group starting.  I've seen so many people get emotionally complete that now I am the go to person for loss and grief at my church and I consider it an honor.  Because I experience change and losses in my life just like everybody else, I continue to use the action steps that I teach.  One of my favorite gifts from doing this work is seeing my friendships and relationships deepen as I am able to have a greater appreciation for the people in my life.  There's nothing better than being able to say, "I have a great life.  I love my life!"