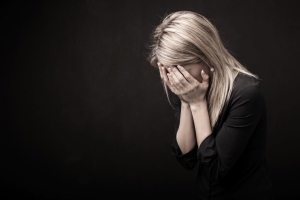 With the recent deaths of Los Angeles Lakers star Kobe Bryant and his 13-year old daughter Gianna Bryant, the death of a child is on a lot of people's minds. Just turn on the news or social media and you'll see people sharing their love and support for Vanessa Bryant as well as talking about their own losses and grief.
This is perfectly normal. The Bryant's death has brought up sad feelings for mothers, fathers, surviving children, grandparents, and loved ones who have been through the heartbreaking experience of losing a child. Not to mention the countless others who feel compassion for the Bryant family, as well as for their own friends and family who have been through similar losses. 
If you know a bereaved parent who wants to talk about his or her broken heart, and you don't know what to say, we appreciate your honesty. We also commend you for reading this. 
Through 43 years of research we've found that out of the 141 things a griever might hear after a loss, only 19 of them are helpful. That means the majority of comments heard by grievers, including those who have lost a child, are unhelpful and even harmful. So it's no surprise that you might not know what to say. 
How can this be? 
Even though people want to help their grieving friends or loved ones, our society doesn't teach us how to recover from loss, what to say or how to help others. None of  us learned about grief recovery in high school, college or even graduate school. All we've been taught comes from well-meaning friends, family members and on media.  
Therefore we do what we think is best, which oftentimes means intellectualizing grief, rather than keeping it the emotional experience that it is. And while traditional grief support groups and tools might provide temporary relief they don't usually allow someone to get complete with their loss.
At this point, you're probably wondering, "So what are the hurtful or negative comments grieving parents often hear after their child dies?"
Here are 19 examples of unhelpful statements that people say to parents who are grieving the loss of their child:
Don't feel bad. At least you have other children

Be grateful for the time you had together

Grief just takes time

She wouldn't want you to be sad

Stay strong for your wife/husband/kids

You must move forward and go on with your life

Everything happens for a reason

You can always have other children

Just give it time

You never get over the loss of a child

Grief is your new normal

God needed another angel in Heaven

At least he's no longer suffering

Throw yourself into your work

He's at peace now

I know exactly how you feel 

She went to be with God

Remodel her bedroom as soon as you can so you're not reminded of her

Don't throw away any of his stuff or you'll regret it
Although some of these statements might be intellectually true, grief isn't intellectual. It's emotional. Simply put, intellect can't fix grief. 
For example, while it might be true that a sick child is no longer in pain after she dies, and that might provide some comfort to her parents, that doesn't mean that her parents won't still be heartbroken. And that's perfectly normal and natural!
So when listening to a griever, remember that having a supportive person to talk to can be the difference between him or her feeling heard and loved or feeling more isolated and alone. 
So now that you know what not to say, what can you say instead to offer grief support to friends and family who have had a child die?  We'll cover that in next week's article. In the meantime, here are a few other blogs that you might like:
How to effectively deal with the pain of losing a child
Can you recover after the death of a child?
If you want to go deeper into helping others with the death of a loved one or any other type of loss, then you'll love the Grief Recovery Method Certification Training. 
It's perfect for teachers, therapists, clergy, parents, funeral home workers, doctors and anyone who wants to help the endless number of grieving people in our society. Not only will you be given the proven tools to recover from your own losses, but you'll learn skills to help others. It's one of the most rewarding things you can do.
Click here to learn more about the Grief Recovery Certification Training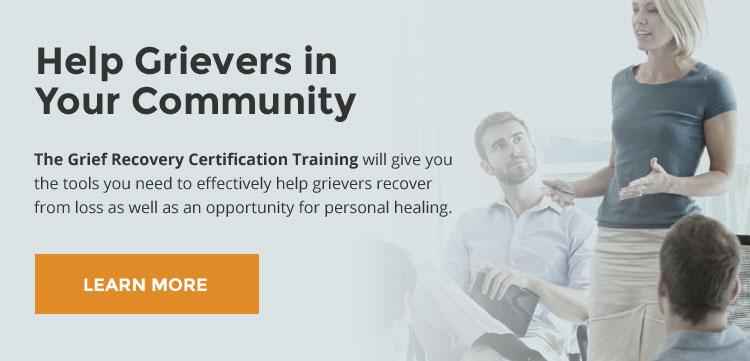 Photo credit: 123RF Stock Photo