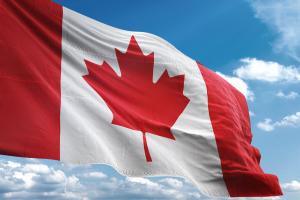 I'd like to first acknowledge that my heart feels broken. My heart breaks for the 22 human beings who lost their lives to heinous and reckless gun violence. My heart breaks for the families, friends, and communities who are directly impacted by their deaths. My heart breaks for the residents of our country, as we absorb the aftermath of the deadliest mass shooting in Canada's history.
The 22 victims of this atrocity are not just victims. They were mothers, fathers, daughters, sons, sisters, and brothers. They were human beings who loved and were loved. They were contributing members of society who gave generously and committed their lives to service. They were irreplaceable individuals with unique hopes, dreams, and aspirations in their hearts. They were somebody's person, somebody's partner, somebody's parent, somebody's child, somebody's best friend, somebody's colleague, and somebody's everything.
We can't begin to fathom the emotional and psychological impact of this devastating tragedy on the rural communities of Nova Scotia. Not only are they grieving as a result of the beautiful lives lost, they are grieving a loss of safety, security, comfort, and trust in the familiarity and predictability of everyday life.
It would only be normal and natural to experience a number of conflicting emotions when your life is dramatically altered by loss of this kind. These conflicting emotions may include a heightened sense of fear, confusion, anger, devastation, loneliness, isolation, and trepidation.
This is the fullness of what grief is.
Grief is defined by The Grief Recovery Institute as the conflicting feelings caused by the end or change in a familiar pattern of behaviour.
With this definition in mind, you may question everything that was once familiar. You may question whether it is safe to trust a person in uniform. You may question the mental or emotional state of your neighbour, your dentist, or your accountant. You may question the risk involved in taking your dog for a walk down the street. You may question the general safety of your home and community.
You may also ask yourself the questions, "Why?", "How did this happen?", "Could we have stopped this?", "Were there warning signs?", and "Was there anything we could have done differently, better, or more?"
If you have been experiencing conflicting emotions and have asked yourself any of the above questions, please know you are not alone.
When we experience a painful or traumatic loss, it is normal for us to review the circumstances surrounding the event, attempt to make sense of what happened, and seek to protect ourselves from further risk and pain. This is how we survive.
We may never be able to answer the question "Why?". Our attempts at answering it may keep us stuck, looping in the pain forever. But we can answer the question "How has this experience impacted me?"
I encourage you to reflect on how this tragedy has impacted you emotionally. And if you feel courageous enough, share your emotional truth with someone you trust. Effective recovery from loss doesn't happen in isolation; it happens in relationship. When you share your truth, consciously shift from your head to your heart, acknowledging and naming the emotions you have been feeling. Focus on the emotional impact of the loss, not the details of what happened. And if feel a lump in your throat, give yourself permission to cry your tears. This is a healthy and natural way to communicate and process the emotional energy within your body. And when you're finished sharing, ask the listener for a hug. Physical touch is a powerful way to strengthen our sense of safety and belonging and it can help to regulate our emotions.
I also encourage you to order The Grief Recovery Handbook; the only evidence-based grief support program available in the world, that contains actionable steps to heal our broken hearts after loss. The Grief Recovery Method® is the program we specialize in at The Grief and Trauma Healing Centre and have supported thousands of people through since 2013.
Every single one of us has been impacted by this horrific tragedy, in one way or another. If you are struggling and are seeking tools to process your emotional pain, our team of grief and trauma therapists would love nothing more than to support you on your unique healing journey. You can reach us at [email protected] or 780-288-8011.
If you would like to learn more about our unique healing approach and how we can help, click here.
We are sending our deepest condolences and heartfelt prayers to everyone who has been impacted by this tragedy.
From Our Hearts to Yours,
Ashley Mielke and The Grief and Trauma Healing Team
This article was written by Ashley Mielke, Founder and Director of The Grief & Trauma Healing Centre.