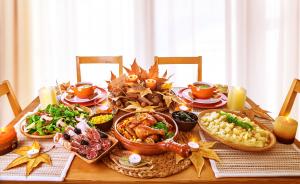 Do you feel like there's nothing to be thankful for this Thanksgiving?
You're not alone.
When most of us think of the holidays we imagine the perfect image portrayed on TV and in movies: a joyous gathering with huge groups of happy people.
This scenario is true for many people, but sadly, not for everyone.
Some of you might not be able to spend Thanksgiving with family and friends because of the pandemic.
Maybe you're spending the holiday alone because of a death, divorce, or your children are with their other parents.
Maybe you don't want to spend the holiday with anyone due to trials and tribulations in your relationships or life.
To make it worse, we're told to put on a happy face, or to look for the good. There's nothing wrong with doing either of these things, of course, unless you are doing them to avoid facing your painful feelings.
No matter why you're not feeling thankful this Thanksgiving, that doesn't mean it has to be painful.
If you want actionable, longterm, evidence based, emotionally healthy solutions then keep reading. Look we get it, the Grief Recovery Method doesn't sound as "sexy" as solutions you see on your favorite influencer Instagram account, but it works and it works long term.
So what can you do?
It's time to get complete with the things in the relationship that you wish could have ended differently, better, or more.  That includes your unmet hopes, dreams, and expectations. Unresolved grief is almost always about undelivered emotional communications.
That doesn't mean to go around and start telling people why you forgive them! It does mean that it's important to discover what is left unresolved. The Grief Recovery Method is a set of tools that teach you exactly how to do that. 
If you haven't done so yet, grab a copy of the Grief Recovery Handbook or sign up for our 2 ½ Day Personal Grief Recovery Workshop
In the meantime, be honest, ask for support, and make a plan for Thanksgiving. 
LEARN MORE or click this image 
Photo: 123rf.com