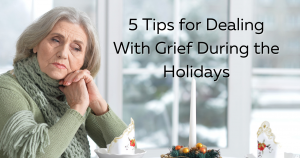 If the sight of Christmas lights, and the sound of carols, makes your heart shatter into 1000 pieces, you might be grieving. Whether your heart is broken because someone died, a romantic relationship ended, or you had a painful childhood, it doesn't matter - in the sense that your grief is valid, normal and natural. 
The good news is that grief doesn't have to affect the holiday season for the rest of your life. 
The sad news is, that if the holiday season reminds you of the loss of a loved one, or if you can't see your family this year, you might feel hopeless about feeling any Christmas cheer. You might even wonder "What's so merry about Christmas anyhow?"
Since you know in advance that the holidays are going to be tough, here are a few ways to prepare: 
1. Have a plan. It's okay if you don't want to celebrate, but try not to isolate. It's normal to feel like you're alone in your grief, but having somewhere to go, or a friend on call, can be helpful. Isolating yourself might make you feel worse.
2. Be honest about your feelings. It's crucial to share how you're feeling, so it doesn't stay bottled up inside. A simple acknowledgment often does the trick. You can say something like, "Right now I feel sad that my dad won't be with us for Christmas." 
3. Decide which traditions you want to continue and which you want to change. Try making a special dish to honor the person who died or talking about your favorite holiday memories with family and friends.
4. Try to avoid overeating or overdrinking. Remember when you were sad as a kid, and adults said, "Don't feel bad. Have a cookie." Or as an adult a well-meaning friend offered you ice cream or drinks after a breakup? The sugar and alcohol didn't make you feel better. It made you feel different. And the cause of your sadness was never addressed. I know it's hard, but try to feel your feelings rather than masking them.
5. Consider signing up for the 60-Day Emotional Healing Course. Our 60-Day Course will help you acquire the tools that you need to process all of your grief-related emotions with the goal being to regain a sense of hope and purpose in life.
Please share this article with anyone who might be struggling this holiday season. And check back next week when we share more tools for getting through the holidays with a broken heart. 
The 60-Day Healing Course will help you find the healing and peace you're looking for!
LEARN MORE or click this image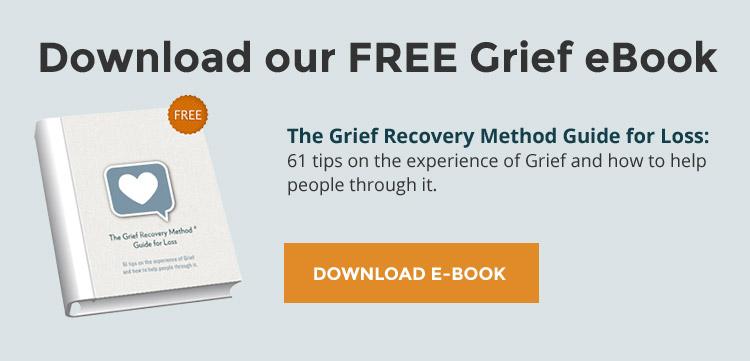 Photo: 123rf.com