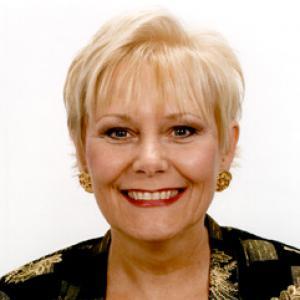 I've been a Licensed Professional Counselor for over 30 years.  Part of my background includes serving as Executive Director over a multi-state network of counseling centers.  It was my privilege during this time to work with an outstanding group of doctorate and master level professionals.  We provided excellent services for mental health issues such as depression, anxiety, additions, etc.    
Although most counselors have never had training in grief, we were all exposed to Dr. Kubler-Ross's research on Death and Dying, which ultimately got labeled the "five stages of grief."
When it comes to grief, I wish I would have known then what I know now.  Here's just one example of my attempt to work with the five stages of grief.  I was working with a family whose 21-year-old daughter had died.  Just days earlier, I had been watching the devastation of 9/11 on TV and was stirred by a strong need to find an effective method to better serve my clients.  I was doing my best, like most counselors, to make the five stages fit their situation and sooth their broken heart.   When the family had first come into my office for grief counseling, I noticed they were not in denial (stage 1) or they certainly wouldn't have been emotionally distraught.  Nor did I see anger (stage 2), which is a common emotion for a lot of grievers, but not this family.  They were experiencing confusion and sadness surrounding a whole host of things they wished would have never happened, including their daughter's rebellion and then her five-year battle with cancer. 
I did my best, which most counselors do, and the family expressed their appreciation for my help, but I knew it wasn't the help they really needed.
I hope the following will take the guess work out of what you might find when looking for a grief counselor.  Plus, we'll look at what you really need. 
What to Expect from Most Grief Counselors.
Certainly, a kind, compassionate professional with a heart to help!  But, you need more than that! 
Dr. Kubler-Ross's five stages in one form or another. 
Poor advise!  Although well-meaning, you need to know there are counselors out there who continue to pass on what we've been led to believe for generations that is not only ineffective but can be harmful for you.  
The possibility of a wrong diagnosis.  Grief is sometimes missed diagnosed as depression. 
The cost is high!  I'm referring to the cost on you.  Your emotional well-being.  Your physical health.  Unresolved grief has a collateral impact.   
The purpose of my writing is not to scare you, but rather so you can make an informed decision when it comes to seeking help for a significant loss of any kind.  So, here's the rest of the story and what I believe you really need.
What You Need!
You need a tried and true method that works!  In my search to hone my skills in working with grievers, I was introduced to The Grief Recovery Method®.  As part of my training to become a Certified Grief Recovery Method Specialist®, I was led through the process.  To make a long story short, I left that training believing everyone deserves to go through the process.  Not only will it help you if you've been stuck in your grief for years but also if the loss just happened recently.  In addition, it can help strengthen your current relationships!   
I want you to know The Grief Recovery Method® works!  Clients have told me it has been more effective than two and three years of counseling. 
Don't wait!  If you want to truly move on, get unstuck and reclaim your life, don't wait another day.  Find a Certified Grief Recovery Method Specialist® in your area and if there isn't one close to you, myself and any of our other Advanced Grief Recovery Method Specialists® can walk you through the process online.
Go online to www.griefrecoverymethod.com or call 800-334-7606 today!