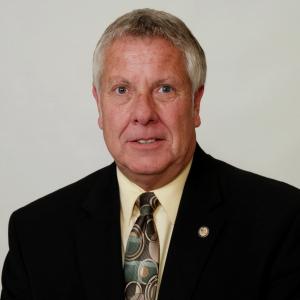 I was invited to contribute blog posts for the Grief Recovery Method website just over a year ago. I have enjoyed this opportunity to reach out to grievers immensely! In this past year, I have shared elements of my journey from grief to recovery in a number of these articles. It only seems right that I now share the full story of how a chance encounter changed my life for the better.
I graduated from Arizona State University in 1974 with a Bachelor's Degree in Chemistry. The next logical step for me was to go on to graduate school, and I enrolled at the University of Nebraska to pursue my Doctorate in Biochemistry. Fate, however, had other ideas, and six weeks after I arrived in Nebraska I had a swimming accident and broke and dislocated my neck. The recovery process from that event confined me to a hospital for a month, as the doctors tried different approaches to stabilizing that fracture and preventing paralysis. (Needless to say, they were successful!)
During that time I was laying in the hospital, I had an opportunity most 21 year olds never consider, in that I was facing my own mortality. At 21, you think that you will live forever, and suddenly I was facing the distinct possibility, each time I signed a surgery consent form, that this might not be the case. As I contemplated my life thus far and where it was headed, I came to the conclusion that I had chosen my future path because I thought it would make my parents happy, and not because it was what I really wanted. When I voiced this concern to my parents, they tried to convince me that I was confused by all of the medication I was taking and I agreed to give a year of my life to my graduate studies to see if they were right. I discovered, during that year, that I loved the aspects of teaching, but that I was not being emotionally fulfilled with the research aspects of that career. When I shared this with my research professor, he told me "happiness comes from being remembered after you die!" My reply was that I wanted something far more immediate!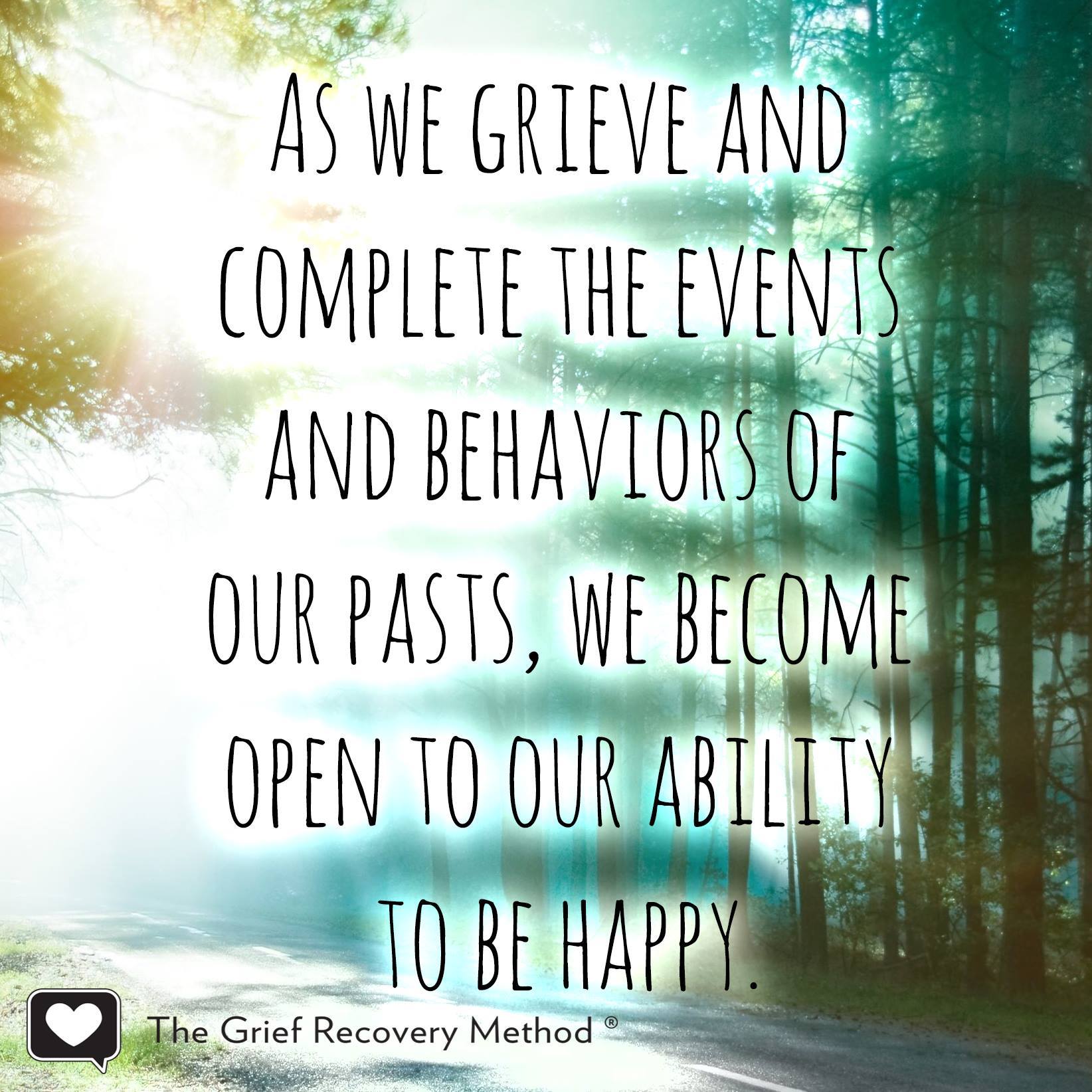 After considerable thought, I decided to pursue a graduate degree in Journalism, with the thought of finding ways to share the discoveries of science on a level that the general public could understand. At the time, there was an ABC news correspondent named Jules Bergman who was doing just that on television, and I hoped to do the same in print media. Having lost my teaching assistantship in Chemistry, which was funding my education, I needed to find a part time job. After spending a semester as a house parent in a campus fraternity, I heard from a friend about students living and working part time in funeral homes. Since this was shortly after Watergate, and the rise of investigative journalism, I thought this might be an interesting opportunity. My family had had some unfortunate experiences with funeral homes in the past, and I thought this could be a great opportunity to go "inside" and write about a business of which most people knew very little.
Sadly, from the standpoint of my intended story, I went to work for a funeral home that was consumer atavistic long before the Federal Trade Commission required that funeral service be transparent in its pricing. After six months on the job, I discovered that this was the ideal profession for me, since it offered me the chance to help people at the worst time of their lives to create a service that satisfied their emotional needs, while at the same time was within their financial means. The net result was that I left graduate work and went on the mortuary college, with the promise that I could return to that same funeral home (Lincoln Memorial in Lincoln, Nebraska) after graduation.
This proved to be a perfect career path for me and I found fulfillment in helping people through that overwhelming event that is the death of someone they loved. Each day and each family involved an entirely new experience, since everyone has a unique emotional relationship with their family members. As with others who selected this profession, as a way of providing emotional support, I knew I had found my perfect role in society. My only frustration was that there is only just so much I could do to make a difference for them in those few days we had together, and I wanted to do more to help them deal with their ongoing grief.
A few years into my career, a chance encounter by one of the owners of the funeral home opened the door to providing that needed additional element of service. Frank L. Karnes, Jr., the president of our company, was at an American Cemetery Association meeting, where he attended a small presentation done by a then, relatively unknown, John W. James, who was speaking about Grief Recovery. The thought that there were actions people could take to recover from the pain of emotional loss was a relatively new concept. Frank thought it might be worth pursuing, so he asked me to attend one of the new Grief Recovery Institute trainings that were being offered in Oklahoma.
I was excited about this opportunity and traveled to Oklahoma City to learn how to help others with their grief. Within the first few minutes of the training, I got a rude awakening, when John James announced that as part of this training, I first had to deal with the grief in my life. I quickly raised my hand and said that I must be at the wrong seminar, since I was there to learn how to help grievers and not to recover from a personal loss. John then told me that I could not begin to help others until I had learned how to effectively deal with the grief in my own life. Once again, I raised my hand and told him that I did not have any grief that bothered me. He smiled and said that perhaps, during our time together, we might find something I was grieving. I told him this was unlikely, but as the day progressed, I discovered that I was carrying with me a host of grief issues with which I had never dealt.
Like most people, I was so practiced at burying my emotional pain, deep inside, that I never realized how much it was impacting me! Most of us spend a lifetime discounting the power that grief holds over our daily lives. It's something that we are taught must be lived with, since there was nothing that we could do to effectively deal with it. I quickly discover that much of what I "knew" about how to deal with grief was worthless in terms of dealing with that emotional pain. I learned that the "5 stages of grief," something that I was taught in mortuary school applied to all grievers, was a myth. The Kübler-Ross stages of grief were originally identified as the phases that people experienced after being diagnosed with a terminal illness and were never intended to relate to what was felt by those they left behind after their death. (I later confirmed this when I read the original source material about these stages in "On Death and Dying," by Elisabeth Kübler-Ross.) I also learned that the thought that "time heals all wounds" was yet another myth related to the grieving process. This was further verified when I looked at my own family and how the passage of time had done nothing to help my mother deal with the loss of her mother. The only thing that time had done was to convince her that she could never recover from the emotional pain she had experienced in that loss.
Needless to say, I found the first few hours of that training a bit disquieting! Within that short time, I discovered that most of the intellectual information I had ever learned, through life and in mortuary school, on how to deal with grief, had only taught me how to bury my emotional pain. It had done nothing to help me moving on beyond its control over me. I was using my intellect to deal with emotional issues, rather than actually dealing directly with my emotional pain. Suddenly, all of the frustration that I had felt with how little it helped when others told me "don't feel bad" in the past made perfect sense! It was a moment of epiphany!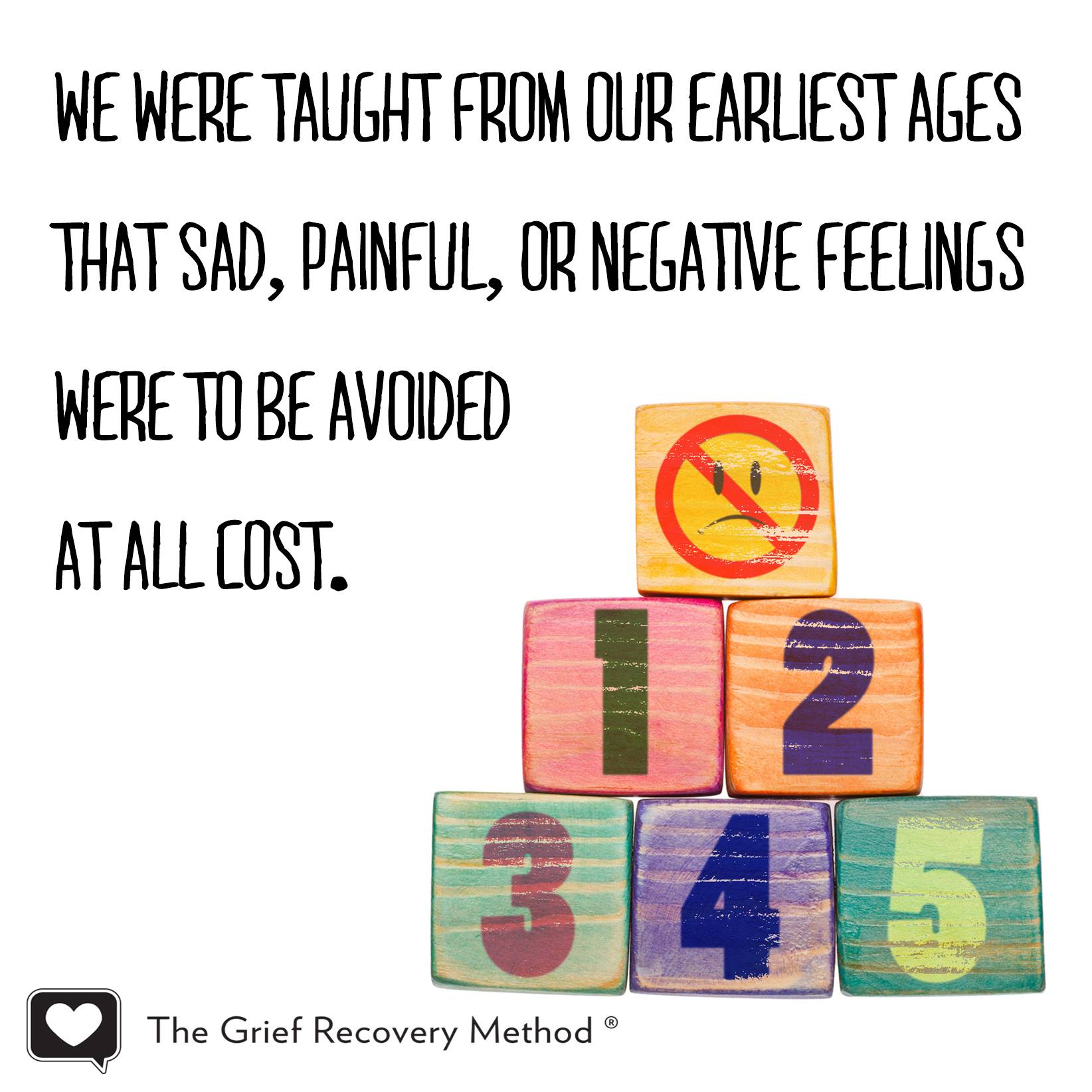 John was right! I did have a lot of loss in my life and now I had a chance to take personal action for myself! The loss I chose to work on at that seminar was the death of my grandmother, more than 20 years in the past. What amazed me was that once I actually took the action that is The Grief Recovery Method, I felt as if an enormous weight had been lifted from my heart. I had no idea how that loss had so deeply impacted my family, and my life, and suddenly I was free of that pain. It felt like the clouds had parted over my head and I was standing again in the sunshine.
That chance encounter between Frank and John actually changed my life! Once I had "completed my relationship" with my grandmother, I worked on all of those other deaths I had experienced, and then moved on to use these same tools to deal with lost relationships. Each time I took action, I felt even better! I even found that these same techniques helped me in improving my ongoing relationships with those in my life. Taking this approach to dealing with loss issues cleared room for happiness in my heart that I never knew was possible. It turned me from the pessimist, which was what I was raised to be, into the optimist I chose to become. I could now grow with each new experience, rather than caring the burdens of past losses forever with me.  It also helped me to realize that no one else could make me happy, but rather it was a choice that I needed to make for myself!
When I returned home from that training and told Frank about my experience, he authorized me to start a Grief Recovery Method Support Group in our funeral home. Within a week of starting that group, the first, self-published edition of "The Grief Recovery Handbook" came out. I now had the tools I had always wanted to help those people I worked with in the funeral service to deal with their ongoing grief. The best part of all was that after attending our program, and doing the emotional work outlined in the book, they could see positive changes in themselves as well. While I have continually looked for better approaches in dealing with the emotional pain of grief, I have never found anything as effective.
When I moved to Broken Arrow, Ok in 1989, to be the founding manager of Floral Haven Funeral Home, it was with the understanding that Grief Recovery would be part of our services. This program was highly effective there as well. Within short order, we were receiving referrals from counseling professionals based on our success in helping grievers.
I have been involved with using the Grief Recovery Method, for roughly 35 years and can honestly say that it has changed my life. It's a part of who I am and something I freely share with others. The world is full of people who are grieving and this has allowed me to extend to those I have met a truly helping hand.
When John invited me to assist the Institute in training others to run Grief Recovery Method Support Group programs, I signed on without hesitation. I am a firm believer in never promoting something in which I am not fully confident, so to have the opportunity to share this program has been a pleasure. It has been an honor to be part of that process for the last 18 years and I hope my service will continue for many more.
A great deal has changed since I first learned about The Grief Recovery Institute. The Internet has expanded the reach of this organization worldwide, and there are now Grief Recovery Method Specialists, certified by the Institute, around the world. With each new revision, the Handbook has only gotten better. Over the years, they have also added additional books to help grievers in dealing with the loss of pets, relationships, and even in assisting children. As we are approaching a new year, there are even more new programs on the agenda to provide additional services to grievers.
We often hear about people working for different businesses and know very little about why they are involved with those organizations. I hope that this personal note helps you better to know me and why I am deeply devoted to my involvement with The Grief Recovery Method. I am honored to be at your service. I hope that there are others of you who choose to become Certified Specialists so that you can learn how to provide meaningful support to grievers as well.