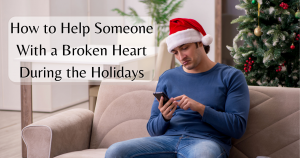 Do you know someone that's not feeling ho-ho-ho about the holidays? I bet you do. Although the Christmas season can be a festive time for many, there's another group of people who don't feel joy. Those people are grievers. 
This time of year can be a struggle for many people, for many reasons.
The first Christmas after a divorce

The holidays were never the same after their child died

They can't be with family due to illness or distance

They lost their job, so can't afford to celebrate like they are used to

The holidays remind them of their painful childhood
The list of reasons could go on and on. AND they are all valid.
But do you ever wonder, "What makes grief so intense during the holidays?"
It's because there is more stimulus that reminds people of what they wish was different, better or more in their relationships that changed or ended.
What's stimulus?
Stimulus is the sights, smells, and sounds that trigger memories and ideas. Since Christmas and New Year celebrations are usually shared overtime with loved ones, that means that there are a lot of things that can bring up thoughts and feelings.
Think about it.
Does the smell of freshly baked pie remind you of someone?

Does the sound of Christmas carols take you back to a certain time in your life?

Does the sight of Christmas decorations bring up feelings or memories for you?
So you see, there's simply more stimulus that reminds people of past holidays. Sadly with grievers, it often triggers painful reminders about their loss.
So if you know someone that is having a hard time right now, cut them some slack. Instead of trying to force them to be happy (which is what most people do) consider supporting them with every inch of your heart. And if you don't know what to say, don't worry. That's what this blog is for! Plus you're not alone.
A whopping 85% of comments that grievers hear following a loss are unhelpful! That certainly doesn't mean that people intentionally want to harm their heartbroken friends, family, clients and coworkers. It means that they don't have the correct information. Most people have good intentions, so let's add some tools to your toolbag so you can better support the people in your life!
1. Keep intellect out of it. What does that mean? Grief is a matter of the heart, not the head. Intellectual statements such as, "Your ex was a jerk, you're better off without him" may be true, but it doesn't make the grief any less painful. 
2. Be a heart with ears. Remember that grievers are not broken, so do not need to be fixed. They simply need to be listened to with respect, dignity and love. Try not to interrupt, judge or analyze. Just listen. You'd be surprised by how few people do this.
3. Don't suggest drinking, binge eating or other ways for them to avoid their feelings. The longer people avoid their feelings, the longer it takes for them to feel them. And simply put, there's no way to recover from grief without feeling painful emotions.
4. Ask them if there are any holiday traditions they want to honor OR if they want to create new ones. Then do them if possible.
5. Reach out. Pick up the phone, visit if appropriate, send a direct message or text via social media, but don't avoid someone that's heartbroken. It's a common misconception that grievers want to be left alone, but that's not always the case. A friendly message can mean the world to someone that thinks they are alone in it.
6. See if they want to participate. One of the biggest problems with grievers is isolation. Isolation can often make them feel worse. 
7. Don't know what to say? How about the truth? For example, "I don't know what to say, but I'm here for you."
8. Ask them what happened. You may know the story, but grievers want to be listened to. So ask then be quiet. Even if there are long awkward silences! Simply wait and listen. 
9. Tell them about the Grief Recovery Method. It's never too soon to recover from loss and to start a life with freedom and happiness.
The holidays can be rough, so let's do what we can to help people who are having a hard time. 
The 60-Day Emotional Healing Course will help you find the healing and peace you're looking for!
LEARN MORE or click this image 

Read more about grief during the holidays here:
5 Tips for Dealing With Grief During the Holidays
Is There More Grief During the Holidays?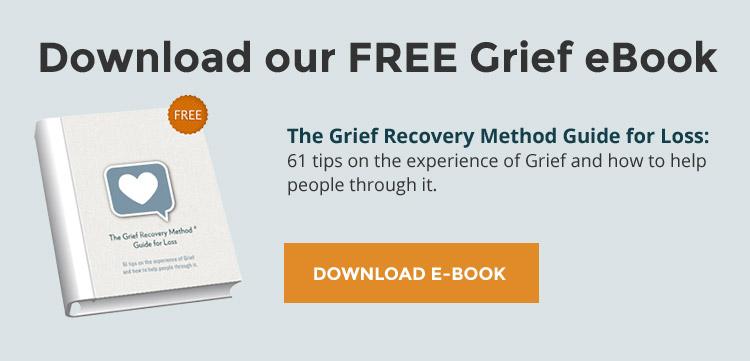 Photo: 123rf.com