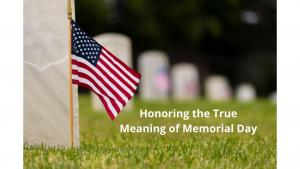 Memorial Day is more than a day for backyard BBQ's and shopping for deals. Memorial Day is a day to mourn and honor men and women who died while serving in the United States military. It's a day of reflection, remembrance and grief for many veterans and families of service men and women that died.
While it's incredible to honor these brave men and women, Memorial Day can bring up sad and painful memories for the people who were left behind. It can be even more devastating when the day is treated as a celebration with cries of "Happy Memorial Day" posted across social media and advertisements.
A key element for many service members is to never forget their military family. Sometimes people mistake honoring a memory to mean they have to stay in emotional pain. We think it honors their memory to live life without emotional pain. 
Here's what one veteran has to say about using The Grief Recovery Method
"I have used the Grief Recovery Method for over four years now. I have used it with all age groups from 8 to 82. I have used it with students, incarcerated youth, professionals, active military, and veterans, among others.  I have used the Grief Recovery Method personally so many times I cannot count. Without a doubt, the day I completed my first full, action program, my life was changed. 
As an active duty Soldier, 2 years post deployment, a mom, a recent divorcee, a student, and a human being that had suffered more than her fair share of losses, I had been in a very dark place in life. The day I walked out of the Grief Recovery Method certification, I had a smile on my face, and lightness in my heart that I didn't fully understand, and it was a turning point of healing. The program set me on a course that has led me to be a helper--a peaceful person who can hold others' hurts and be with them in their darkness as they search for light. 
I have used the Grief Recovery Method with countless active duty and traditional Soldiers, as well as, Veterans. From their feedback to me, overwhelmingly, 100% of every human being can benefit from the program. I look at it as a gift that I have received and am now willing to give to anyone that is ready. 
My bliss is hearing someone say, "I am ready to make a change." Those 7 words make my heart smile and give me the feeling of exhilaration as I get to be beside another person on their road to recovery and watch them regain a renewed sense of self. 
If I had my way, the concepts of the Grief Recovery Method would be in elementary schools on up. If I had my way, every military member would have to take the class at the beginning of their service obligation and periodically throughout their careers. Without a doubt, military members and their families would benefit from experiencing the Grief Recovery Method prior to, during, and after deployment. 
Until then, I will hold hope that this vision is brought to fruition for the Grief Recovery Institute.  
On this Memorial Day, it is my wish that our military friends and families all find their way to a Grief Recovery Method Specialist and begin their own journey of recovery."
-Tamara Hurst, Lieutenant Colonel (Retired), Licensed Professional Counselor Associate, Certified Grief Recovery Method Specialist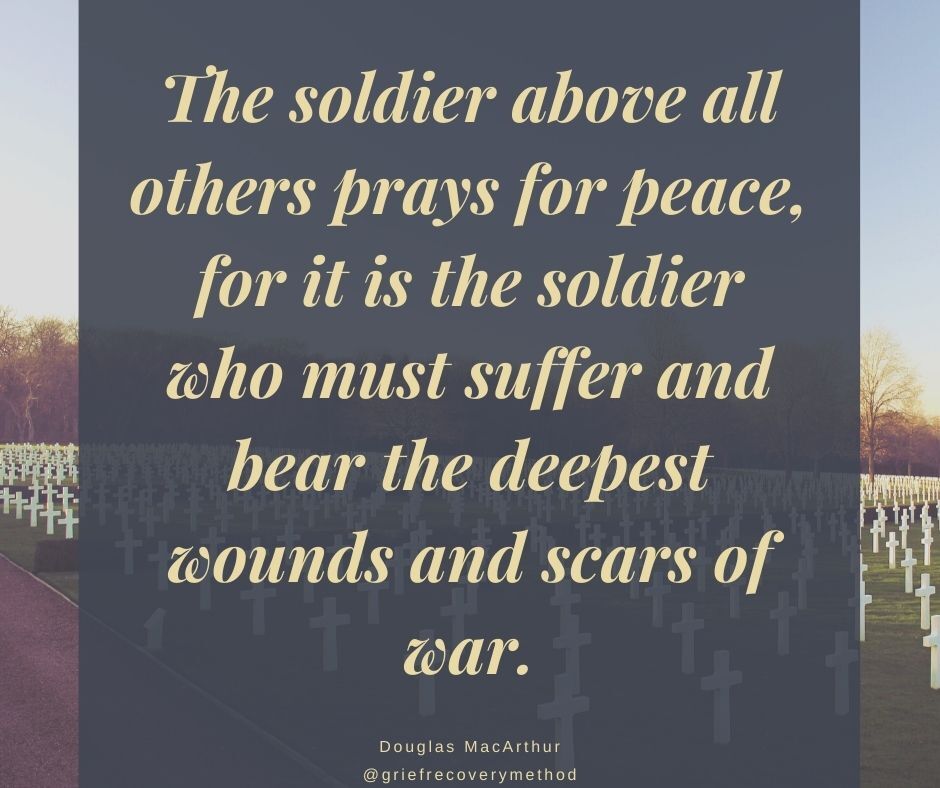 Veterans are not broken, but many are grieving. The Grief Recovery Method has helped thousands of veterans walk through their emotional pain and the stigma associated with grief. 
If you're a veteran in pain you are not alone. If you've been compartmentalizing your feelings you don't have to do that anymore. You don't have to pretend you are fine. Seeking help is courageous and will allow you to show up more for the people in your life.