Find an Advanced Grief Recovery Method Specialist
Certified by the Grief Recovery Institute, our Specialists, can work with you online
The Grief Recovery Method Online 1-on-1 Program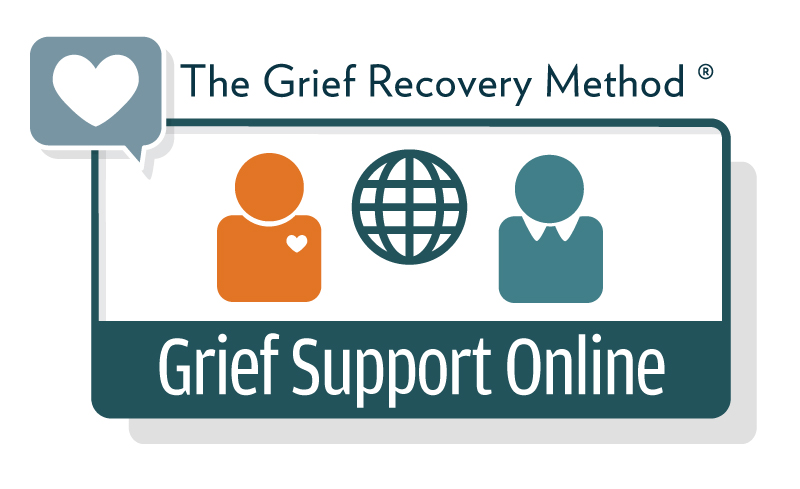 Is your heart: Broken? Lost? Stuck?
For nearly 40 years we have followed one clear mission statement…
To provide Grief Recovery assistance, to the largest amount of people in the shortest amount of time. We are thrilled to announce the new Online 1-on-1 format to help grieving people worldwide.
Why Wait? Call Now.
The Online 1-on-1 format is a powerful, dynamic, sensible and accessible program that is genuinely for anyone willing to take the necessary actions to help themselves. The Grief Recovery Institute® is the foremost authority on the topic of Grief. The Grief Recovery Method isn't some theory; it's proven effective for any type loss one may experience in life. Here are but a few stories of recovery…
There are more than 43 major life events that result in grief! The Grief Recovery Method is a proven action based program for moving beyond the pain experienced due to:
Death
Divorce
Pet loss
Job loss
Loss of health
Loss of trust
Loss of safety
Moving
Any other loss

The Problem
Grief is the normal and natural emotional response to loss, but most of the information we've learned about dealing with loss is intellectual. Although our Grief Support Programs involve some educational elements, effective Grief Recovery must deal with your broken heart, which requires emotional support instead of intellectual explanations.
The Solution
People say you have to let go and move on in your life, but they don't tell you how. The Grief Recovery Method Online 1-on-1 Program teaches you how to recover from loss with supportive guidance every step of the way. The 1-on-1 Online Action Program is exactly what it suggests - you working on your own recovery guided by one of our experienced Advanced Grief Recovery Method Specialist's, Certified by the Grief Recovery Institute. These are people who are not only experts in the Grief Recovery Method they are also grievers who have experienced loss in their lives.
Our Advanced GRM Specialists are hand selected, from thousands of GRM Specialists worldwide, to deliver this Online 1-on-1 Program for their expertise with the Method, experience in helping grievers, and their dedication to helping others heal their heart after a loss. As part of their ability to offer this Online Program, they undergo a special additional training program developed just to do this work online.
The GRM Online 1-on-1 Program is offered via a secure, completely confidential, video platform that doesn't allow for any video recordings. Rest assured, your privacy and the confidentiality of our program are our priority coupled with safely walking you through the tools and actions of the Grief Recovery Method.
There is no need to wait - no matter how recent the loss The Grief Recovery Method, an action based program, can be used to complete the unfinished business generated by any loss and allow you, the griever, to return to a full state of "aliveness".
Don't wait any longer