Find an Advanced Grief Recovery Method Specialist
Certified by the Grief Recovery Institute, our Specialists can work with you online.
Connect Online Now
If you are reading this page of our website, that likely means that you, or someone close to you, is suffering from a broken heart. It may have been caused by the death of a family member, friend, or beloved pet. I may have been caused by a divorce, a break-up, or an estranged relationship. It may have been caused by the loss of a job, a move, or any number of other reasons. That sense of loss and the emotional pain that you are feeling is the normal and natural reaction to any major change in life!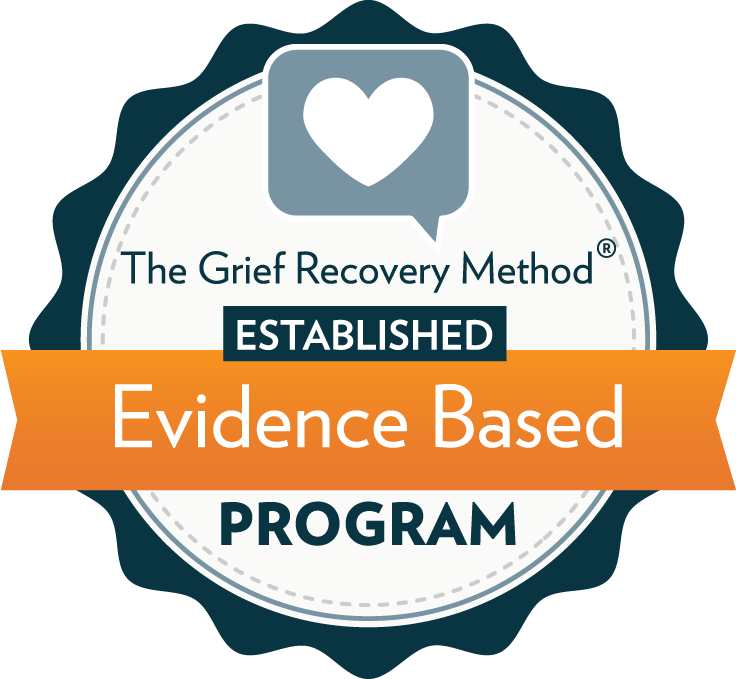 Grief is emotional, not logical.
The grief that comes with any emotional loss can be overwhelming and also very isolating. Often people find that those they normally count on for emotional support are at a total loss when it comes to offering effective and meaningful assistance. They will often give you logical reasons why you should not feel bad, but that rarely helps. Grief is emotional and not logical! You are suffering from a broken heart, not a broken head! The fact that you are seeking help in dealing with that emotional pain is not a sign of weakness, but rather a recognition on your part that you are interested in taking recovery action!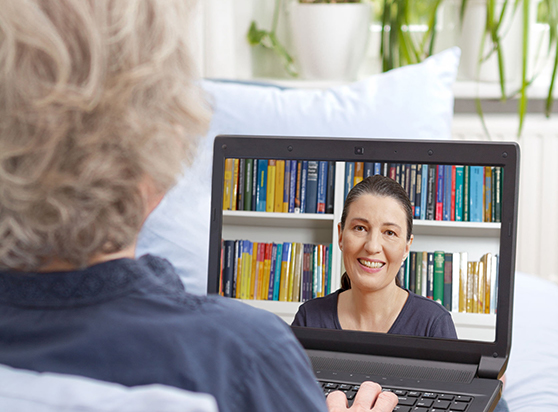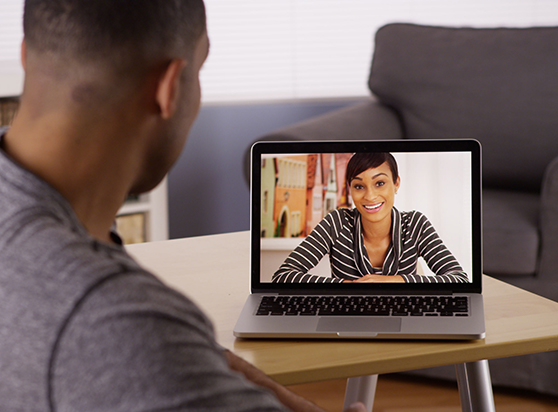 This format is designed for those who do not have easy access to a Grief Recovery Specialist, or prefer working on-line, as opposed to in-person. This format will allow you privacy in discussing your emotional pain with a trained professional, who has used the same tools they are offering you to deal with the heartbreak that has impacted their life!
Reviews for GRM Online 1-on-1 Program
The program helped me gain greater insight into my relationship with my father. It was healing to talk about the positive and negative memories on my relationship graph. Ronda was very empathic, encouraging and compassionate. She helped me explore and process feelings and life events. This program was very impactful and healing.

Participant in Alpharetta, GA
As you all know, people are extremely misinformed about how to deal with grief. The last 5 years of my life have been nothing but traumatic, and once my dad died I knew that if this level of trauma keeps occurring, I'll be nothing but a shell of a person if I don't deal with this loss effectively and quickly. I knew it was going to be now or never... I've been to counselors and therapists and group grief sessions before, but none of them seemed to be as specific and focused on my recovery as much as this method. I was angry (at my dad and God), sad, confused, bitter, happy, in denial, lethargic and apathetic all at the same time but the main emotions that I felt were anger and apathy. I really didn't believe I would ever heal from the hole that my dad left in not only my life but my mother's and my sisters'. But this method really did give me the tools to hope again. There were so many things left unsaid to my dad that it started to form a bitterness in my heart that consumed my thought patterns for months. But when I wrote that letter...apologized for the things I needed to apologize for, forgave the things I needed to forgive, and just said the things that needed to be said, it freed me from the burdens of being resentful and gave me the room in my heart again to be hopeful and energized about my life. I am now more hopeful and energized about not only recovering from the other broken relationships that I need to work on but also about what God is going to be able to do now that my heart was more open to his words. I would not have been able to go on this journey had it not been for Susan's grace and patience with me. She went above and beyond to make sure I knew how to do the homeworks and even stopped to just absorb everything that, I believe Satan, was trying to throw at me to distract me from this process of healing and recovery. I even want to give this resource to the Greater Nashville Church and want help others heal from their losses too. I am in the process of becoming a wounded healer...and I can't tell you how much joy that gives my heart, to know that I feel empowered enough to help others despite my scars. Thank you so much for continuing this amazing work and giving me the opportunity to learn from all of your amazing minds and soft hearts. Thank you 1000 times infinity! Sincerely, Aziza Hart

Participant in Nashville, TN
I began the program because of the hurt I was going through with my husband's mental illness and other family losses due to the situation. Reading the grief recovery book and taking the process step by step, knowing my counselor was LISTENING WITHOUT JUDGEMENT, allowed me to be 100% honest about how I felt, because my feelings and losses are UNIQUE. I ended up working in the grief of my dad who died at age 50 yr because at age 24 yr I was expected to be there for my family, be strong, don't cry, do what needed to be done, I became an "academy award winning" griever which led to me in the years to come to see myself as the victim in all my relationships. This process gave me the ability to be vulnerable and accept my past and my present. I now am trying to live happily for myself and not because I need the approval of others. I still have many losses to deal with and knowing the appropriate steps to take will make the grief process a bit more inviting.

Participant in greensboro, nc
The Grief Recovery Method was recommended to me by one of my mentors when I was struggling through the dissolution of my marriage. I was absolutely devastated by what had happened and needed help to get through my feelings and my new reality. My mentor specifically recommended Robin Heart Suttin because she had also worked with Robin and had transformative results and I am SO glad that she did. Robin is amazing and has literally changed my life since we first began to work together in June. I did an 8 week 1:1 online course with her and have since done an additional person and have one more person to go. The work has been profound and intense and more healing than I could have ever imagined. Robin is truly compassionate, knowledgeable, and handles our sessions in a way where it feels safe to be honest and vulnerable with her. She is able to move me toward such deep understanding and connections and literally things have come up in just one session with her that have never come up in years of therapy. I don't know how she does it, but she is able to help me transform my life which is the greatest gift that anyone can give another person. I am so thankful that Robin was recommended to me and that I am able to work with her. She has helped me immeasurably. I tell people about the Grief Recovery Method and how helpful it has been. Robin is a wonderful teacher and guide.

Participant in New Canaan, CT
Prior to completing the GRM program and process I had been experiencing many feelings of guilt and anger towards a friend/ co-worker who had recently died in a tragic motor vehicle accident. Through the process I learned how to " articulate and say goodbye" to feelings that had been literally " destroying" my mental wellness. I am at peace now!

Participant in Vermilion Bay, Ontario
Kind. Patient. True. Working through the program with Don LaChance has changed my life. What started as a simple journey into discovering emotions following the death of my father, has turned into a journey of discovering long-buried grief, pain and 'coping patterns' that didn't help me cope at all. It was Don's authenticity that gave me the courage to face my own turmoil, and subsequently, has put on a path of recovery.

Participant in online, ON/OK
‹
›
Don't wait any longer.
Time alone will not heal your broken heart.
These are the things that our On-Line 1-on-1 Grief Recovery Method Programs have to offer:
This approach allows you to work directly, in a one-on-one format, face-to-face (via computer) with an Advanced Grief Recovery Method (GRM) Specialist, certified and trained by The Grief Recovery Institute.
Only a limited number of highly experienced Advanced GRM Specialists have been qualified and specifically trained to offer on-line support programs.
Working on-line avoids the need to travel to any outside meeting location.
Your on-line meetings will utilize a carefully selected network that insures secured privacy and does not allow for the recording of any session.
Working in the one-on-one on-line format allows you more flexibility in selecting a meeting time that is convenient to both your personal schedule and that of your Specialist.
Each of these six meetings will last roughly one hour.
Your Advanced GRM Specialist will take you through each step of the Grief Recovery Method, utilizing the materials spelled out in "The Grief Recovery Handbook – 20th Anniversary Expanded Edition."
While you may come into this program with a specific loss in mind, your Specialist will lead you through the process of looking at all of the emotional losses that have touched you throughout your life, so that you can be focused on the one that has impacted you to the greatest degree.
As with our other programs, your Advanced GRM Specialist will offer you a safe environment where you can share your feelings in total honesty, with absolute confidentiality assured.
Without action, there can be no change.
"Having the option of the one to one course was attractive to me as I felt I was likely to hold back from expressing my feelings, concerning the death of my wife, in a group scenario. It quickly became apparent to me that I was getting so much more from the sessions than if I had read the Grief Recovery Handbook by myself. Some two months after finishing the course I certainly feel it has been of great benefit to me."
The Grief Recovery Method Support programs have been developed and refined over the past 40 years, they teach you how to recover from loss with supportive Online 1-on-1 guidance every step of the way.
The investment for the Grief Recovery Method Online 1-1 Program varies from Advanced Specialist to Advanced Specialist.
Don't wait any longer.