Find an Advanced Grief Recovery Method Specialist
Certified by the Grief Recovery Institute, our Specialists can work with you online.
Connect Online Now
If you are reading this page of our website, that likely means that you, or someone close to you, is suffering from a broken heart. It may have been caused by the death of a family member, friend, or beloved pet. I may have been caused by a divorce, a break-up, or an estranged relationship. It may have been caused by the loss of a job, a move, or any number of other reasons. That sense of loss and the emotional pain that you are feeling is the normal and natural reaction to any major change in life!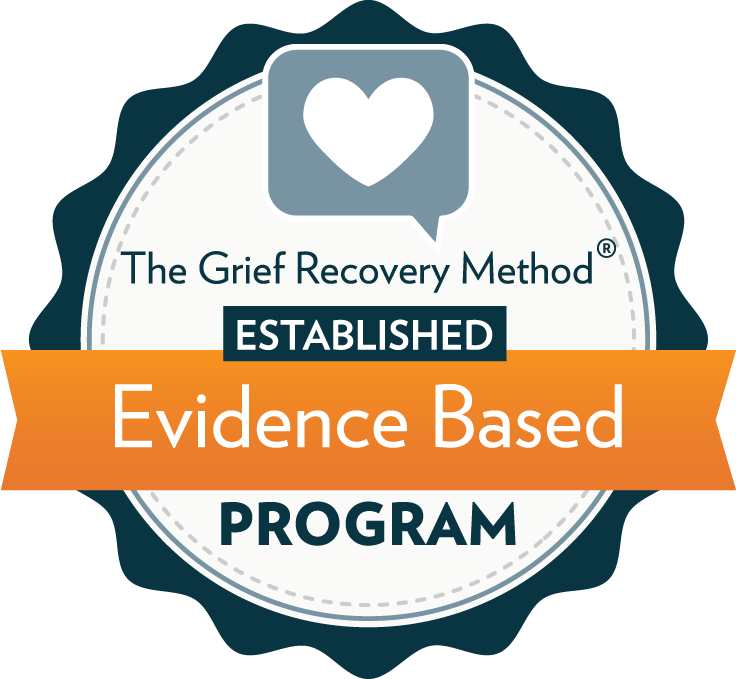 Grief is emotional, not logical.
The grief that comes with any emotional loss can be overwhelming and also very isolating. Often people find that those they normally count on for emotional support are at a total loss when it comes to offering effective and meaningful assistance. They will often give you logical reasons why you should not feel bad, but that rarely helps. Grief is emotional and not logical! You are suffering from a broken heart, not a broken head! The fact that you are seeking help in dealing with that emotional pain is not a sign of weakness, but rather a recognition on your part that you are interested in taking recovery action!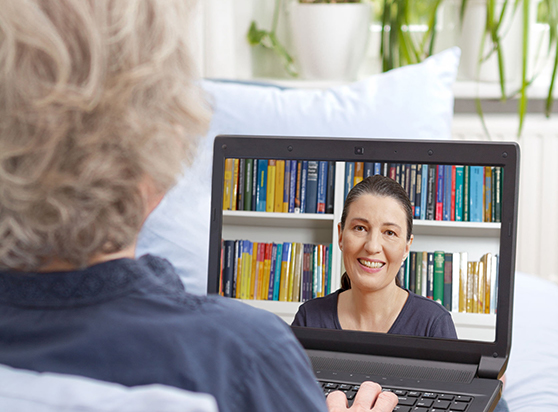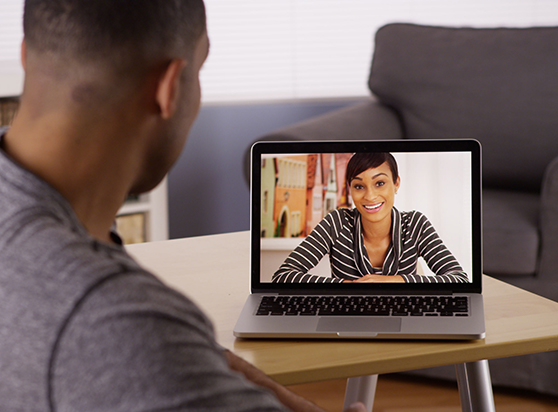 This format is designed for those who do not have easy access to a Grief Recovery Specialist, or prefer working on-line, as opposed to in-person. This format will allow you privacy in discussing your emotional pain with a trained professional, who has used the same tools they are offering you to deal with the heartbreak that has impacted their life!
Reviews for GRM Online 1-on-1 Program
Prior to completing the GRM program and process I had been experiencing many feelings of guilt and anger towards a friend/ co-worker who had recently died in a tragic motor vehicle accident. Through the process I learned how to " articulate and say goodbye" to feelings that had been literally " destroying" my mental wellness. I am at peace now!

Participant in Vermilion Bay, Ontario
Kind. Patient. True. Working through the program with Don LaChance has changed my life. What started as a simple journey into discovering emotions following the death of my father, has turned into a journey of discovering long-buried grief, pain and 'coping patterns' that didn't help me cope at all. It was Don's authenticity that gave me the courage to face my own turmoil, and subsequently, has put on a path of recovery.

Participant in online, ON/OK
Oh how long a week is... that with this work I could feel like a brand new person-- not one that hides or cowers or fears her past... but one that is willing to take an honest look at the past in order to stand more firmly in the present. I have never felt more open; more alive. Robin is by far one of the sweetest people I have ever had the pleasure of speaking with. She gave me so much support and she accepted me completely without judgment or question. She encouraged me to accept myself and accept my feelings with total honesty and clarity. I am grateful for this work. I am so grateful for Robin.

Participant in Brooklyn, NY
The Grief Recovery Method made me realize how past loss negatively affected my relationships with others. Going through the process was uncomfortable at times, but the end result was well worth the load that was lifted off my shoulders. I haven't felt this good about myself in years. Thank you so much for what you do!

Participant in Greenville, SC
When I first I got to know about the Grief Recovery Method, I ordered the handbook and fully read it. Still, I was anxious to apply this fearing about any mistakes. I needed someone to guide me through this. It was also difficult for me to work alone on this. My pain was overwhelming. I also needed a partner. This program gave me all of this. I got a partner and friend who is an expert at GRM. He guided me on how to use the tools to effectively deal with my loses. After I read my Grief Completion Letter, I felt a big weight just got removed. I felt lighter. I have expressed every emotional truth I had staffed inside for so long. This program helped me to be more self-aware. Ed, helped me a lot with identifying my recovery categories. I have a tendency of being perfect. Ed always gave me A+ on every home assignment before I do the assignments so that my perfectionism doesn't get in the way. He also provided ' Digital hug' which is one of the most beautiful experiences of my life. From him, I have learned how to actively and empathetically listen. He is a very compassionate and loving person.

Participant in Berhampore, west Bengal
I worked on so much more than getting over my cancer, my brother's death and my son-in-law's death. I feel like I am now so much better equipped to handle issues that come up in life which before might have caused me great emotional stress. I feel better equipped to handle disappointment, family issues, anything that might stress me out after going through the program. I have a clearer understanding of who I am, how I tick and why things might trigger an emotional reaction in me. This therapy will clearly help me in the rest of my years live a happier, less stressful life and for that I am forever grateful. Thank you Erica Sorrell for always listening, pushing me, calling me out when I needed to be called out and for being the great knowledgeable therapist that you are!!!
‹
›
Don't wait any longer.
Time alone will not heal your broken heart.
These are the things that our On-Line 1-on-1 Grief Recovery Method Programs have to offer:
This approach allows you to work directly, in a one-on-one format, face-to-face (via computer) with an Advanced Grief Recovery Method (GRM) Specialist, certified and trained by The Grief Recovery Institute.
Only a limited number of highly experienced Advanced GRM Specialists have been qualified and specifically trained to offer on-line support programs.
Working on-line avoids the need to travel to any outside meeting location.
Your on-line meetings will utilize a carefully selected network that insures secured privacy and does not allow for the recording of any session.
Working in the one-on-one on-line format allows you more flexibility in selecting a meeting time that is convenient to both your personal schedule and that of your Specialist.
Each of these six meetings will last roughly one hour.
Your Advanced GRM Specialist will take you through each step of the Grief Recovery Method, utilizing the materials spelled out in "The Grief Recovery Handbook – 20th Anniversary Expanded Edition."
While you may come into this program with a specific loss in mind, your Specialist will lead you through the process of looking at all of the emotional losses that have touched you throughout your life, so that you can be focused on the one that has impacted you to the greatest degree.
As with our other programs, your Advanced GRM Specialist will offer you a safe environment where you can share your feelings in total honesty, with absolute confidentiality assured.
Without action, there can be no change.
"Having the option of the one to one course was attractive to me as I felt I was likely to hold back from expressing my feelings, concerning the death of my wife, in a group scenario. It quickly became apparent to me that I was getting so much more from the sessions than if I had read the Grief Recovery Handbook by myself. Some two months after finishing the course I certainly feel it has been of great benefit to me."
The Grief Recovery Method Support programs have been developed and refined over the past 40 years, they teach you how to recover from loss with supportive Online 1-on-1 guidance every step of the way.
The investment for the Grief Recovery Method Online 1-1 Program varies from Advanced Specialist to Advanced Specialist.
Don't wait any longer.