Helping Children With Loss
This page is dedicated to people considering doing either the in person or online group called Helping Children Deal with Loss.
Find Programs
Most parents want to do whatever they can to protect their children from painful moments and events that my touch their lives. In trying to "protect" them however, we often do not realize that we are inadvertently passing on to them the same bits of "misinformation" on how to deal with grief that we learned as children.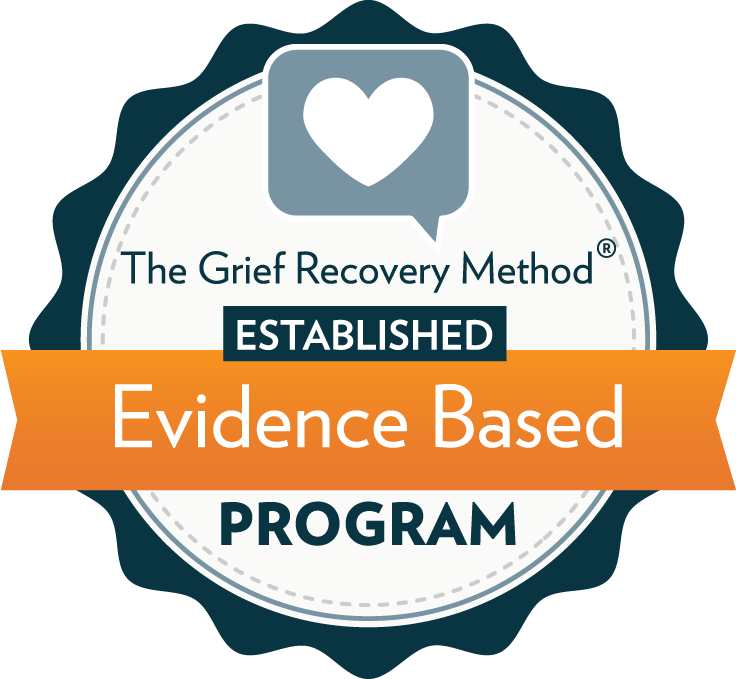 Grief is emotional, not logical.
Stop and think for a moment about what you learned on how to cope with emotionally painful events when you were a child. The chances are that your parents gave you a list of logical sounding reasons why you should not feel sad. Did any of those reasons honestly make you feel any better? Probably not! The problem is that grief is emotional, not logical.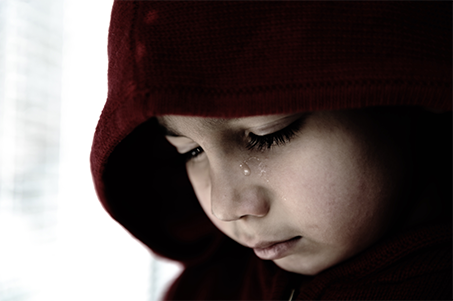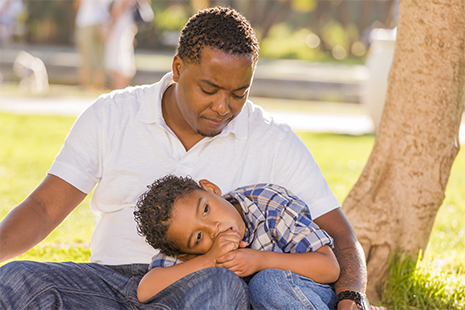 More likely than not, you simply learned to hide those painful feelings deep inside, rather than express them, because no matter what anyone said, you never really felt any better! This is not because your parents or elders were trying to pass on misinformation to you. They were simply passing on to you the same things they were told as children! Up until now, there was really no useful information that parents could learn on how to effectively help their children successfully deal with the pain of a broken heart!
Reviews for GRM Helping Children Deal with Loss
It has provided a source of understanding grief. My first comment to Ricki was "I am Irish, Catholic and we don't do grief".. Was I wrong. During the reading of the book "When Children Grieve" I felt feelings for events in my life that I had buried deep in my Emotional Backpack. I have ordered the Grief Recovery Method to use to open my heart up to healing. I am prepared to do the work and not afraid of the outcome. Ricki gave me that gift.

Participant in Peoria, AZ
Having a framework for processing grief is so much more helpful than just floundering around trying to cope on my own. Searching and trying to implement other resources would have cost me more time and agony. The system's way of organizing the events and emotions so that a person can complete a goodbye letter in a meaningful manner, is a brilliant tool. So thankful to have met Ann and completed this program with her.

Participant in Vancouver, Washington
It has given me the confidence to talk to my granddaughters when questions arise. Some of the program suggestions will be passed onto their mother and father for use in the future.

Participant in Wimberley, TX
Volunteering with youth, there are always losses. This will better equip me to properly assist them through the experience.

Participant in westervill, OH
I was new to the basic concepts of "completion" by means of discovery and communication. The overall structure of the theory is clear and useful. The notion of STERBs directs attention to lots of various ways that uncompleted grief can manifest itself. The initial presentation of six faulty ways to respond to loss was sensible and helpful. The main idea is that emotions are real. If we don't allow children to feel their feelings, those feelings get stuffed down and become dangerous. It was easy to identify examples in my own childhood when I was told to "be strong" and deny my feelings. I found the training helpful mostly in completing aspects of my own grief (my wife died three years ago). But it also helps in thinking through my relationships with my grandchildren.

Participant in Newberg, OR
Reading the book: Helping Children Grieve, was quite helpful. I feel better equipped to recognize symptoms of grief in someone else, better able to help my own children through losses in their lives, and more aware of the different aspects of completing a loss. I found some of the specific vocabulary from the book strange at first (e.g. STERBS, and "completing a loss"), but once we discussed these terms as a class, I found them more helpful. One of the most helpful aspects of the book and the class was the checklists for experiences of loss and the related practice in identifying those aspects of loss in the case studies. I appreciated the opportunities to listen to other participants' responses to the readings. I think that the class might be enhanced by more specific questions/ prompts for homework. In a group setting, where the goal is not to deal with our own experiences of loss, it was difficult to avoid becoming too personal in our own stories.
‹
›
Do you know a child in need of help?
Why wait? Find a program near you.
What this program offers:
Unlike the other programs offered by the Grief Recovery Institute, which focus on taking specific personal loss action, this is an educational program, designed to give you the tools to help children.
This approach allows you to work with a Grief Recovery Method Specialist, certified and trained by The Grief Recovery Institute, in a group educational setting with other parents and people working regularly with children.
Each of these four meetings will last roughly two and a half hours.
Your Specialist will take you through the materials spelled out in "When Children Grieve," as well as how to actually utilize this information in helping each child with their individual loss issues.
As part of this process, you will work with sample situations you will face in listening to a child and being able to offer effective assistance in dealing with their emotional feelings.
While you may come into this program with a specific loss that has impacted your child in mind, your Specialist will lead you through the process of looking at all of the emotional losses that could touch a child's heart, and how to help them work through these issues.
Even though you are working in a group setting, your personal focus will be in learning how to work with your own child on an individual basis.
These groups include a weekly commitment to total honestly and absolute confidentiality, so that you can comfortably share your feelings.
As part of this process, we may sometimes break into small groups the cover the weekly assignments. If more than one family member attends this program, they will be in separate smaller groups, to assure a greater sense of privacy and the chance to better process what they are learning.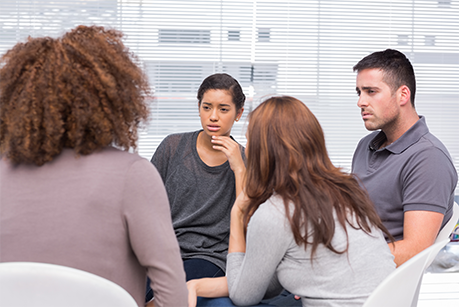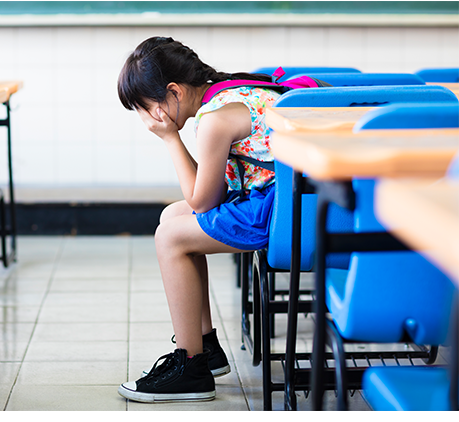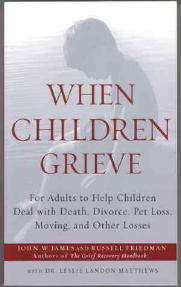 Get your copy
When Children Grieve
For Adults to Help Children Deal with Death, Divorce, Pet Loss, Moving, and Other Losses
"There isn't anyone in life who hasn't experienced some kind of loss. It's comforting to know that we are not alone in our sadness and that practical, easy-to-read, thoughtful help is available by way of Russell Friedman, John James, and Leslie Landon Matthews's gentle insights on the pages of When Children Grieve. Thank you, Neighbors, for your obvious care."
~ Fred Rogers, producer/host of Mister Rogers' Neighborhood and formerly the honorary chairman of Caring Place, a center for grieving children, adolescents, and their families.
Learn More
Without action, there can be no change.
"Having the option of the one to one course was attractive to me as I felt I was likely to hold back from expressing my feelings, concerning the death of my wife, in a group scenario. It quickly became apparent to me that I was getting so much more from the sessions than if I had read the Grief Recovery Handbook by myself. Some two months after finishing the course I certainly feel it has been of great benefit to me."
As parents, or those entrusted with children in our lives, we want to help our children in every way we can, especially when they are experiencing painful events. The Helping Children With Loss program provides helpful information and proven tools to effectively help children work through the emotionally painful events that happen in life.
Don't wait any longer.