Pet Loss Support Groups
Certified by the Grief Recovery Institute, our Specialists can work with individuals looking for pet loss support.
Grief is emotional, not logical.
The grief that comes with any emotional loss can be overwhelming and also very isolating. Often people find that those they normally count on for emotional support are at a total loss when it comes to offering effective and meaningful assistance. This is particularly true when it comes to the loss of a pet. Most people would never consider telling someone who had lost a child or a parent to "go out and get a new one," but that is often what they tell someone who has just lost their very special pet companion! Pet owners (guardians) often find that the emotional pain of their loss is totally discounted by others around them.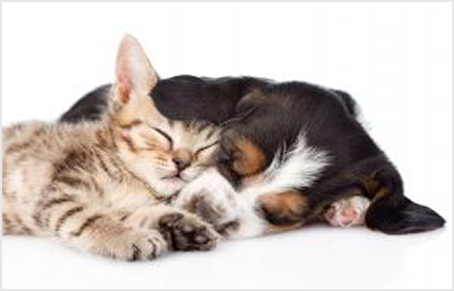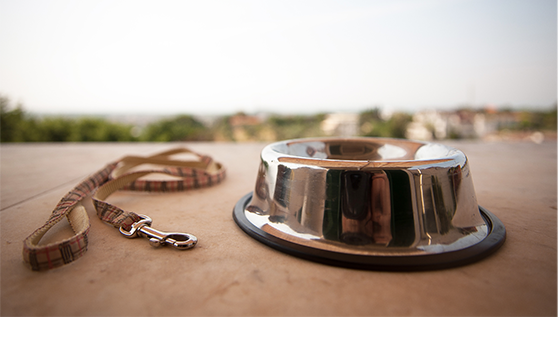 Other friends and family may try to offer logical sounding suggestions why a pet griever should not feel sad. The problem is that Grief is emotional and not logical! You are suffering from a broken heart, not a broken head! The fact that you are seeking help in dealing with that emotional pain is not a sign of weakness, but rather a recognition on your part that you are interested in taking recovery action!
Reviews for GRM Pet Loss Groups
It helped me get to the root of the issue and why i was having such a hard time with my grief. It looked in to other relationships and helped me close chapters of relationships i was having a hard time with. I felt heard and understood.

Participant in Edmonton, Alberta
After my beloved dog died, I was lost. I struggled to make it through the day and each moment I was on the verge of tears and collapse. My heart was broken and no one really cared because it was "Just a dog'. I was on facebook one evening and an ad came up about pet loss being as real as people loss with grief. I felt like it was there especially for me. I clicked on it and was taken to a facebook page where it was filled with kindness and so gentle. I messaged Lorri and we met on Zoom to talk about the program. I was so desperate I decided to give it a try. We met in person for the 6 weeks and she was there for me when ever I needed help or support. Were there tears? Yes there were many but as the weeks went on the tears felt different. I learned that tears are okay and with Lorri was a safe space to let them fall. I am so proud that I finished this program and have healed my heart! I still miss Luna, my beloved baby girl, but I am able to talk about her without all the pain I felt before. I am forever grateful. Lorri also told me about the podcast her and a colleague do and each new episode I am filled with hope. I am looking forward to attending an 8 week program this fall to start healing my heart on the many other losses I have. Thank you Grief Recovery Method and thank you Lorri for your kind gentle heart.xo
I found the Grief Recover program extremely helpful in processing the loss of several pets. The online format was clean and easy to follow. I complete the Pet Grief Recovery program with tools that I will definitely use in the future. At times I got impatient with the steps, but I found following the directions was really effective.
Although I am still sad at the loss of my dog Julie I have an understanding now of what I'm going through and am getting better every day. I would highly recommend it to anyone going through the loss of a pet or loved one and you couldn't have a better person to help you through this than Eric Van Fossen at Balanced Perceptions. Thank you from the bottom of my heart.

Participant in Dayton, Ohio
The Pet Loss Grief program helped me work through my issues with the death of Lab, Mollie. She was my best friend and I still miss her but now I only remember happy memories.

Participant in Newberry, SC
The program snuck-up on me and I felt changed in how I thought about my doggie Sophie. I am now able to think about her with happy memories instead of tears and snot. Thank you!

Participant in Newberry, SC
‹
›
Do you know someone in need of help?
Why wait? Find a program near you.
These are the things that our Grief Recovery Method Groups For Pet Loss Groups have to offer:
These groups are pet loss specific, which means that you will be surrounded by others who have also lost pets and have an understanding of the depth of that kind of emotional pain.
This approach allows you to work with a Grief Recovery Method Specialist, certified and trained by The Grief Recovery Institute, in a group setting
Each of these six meetings will last roughly two hours.
Your Specialist will take you through each step of the Grief Recovery Method, utilizing the materials spelled out in "The Grief Recovery Handbook For Pet Loss."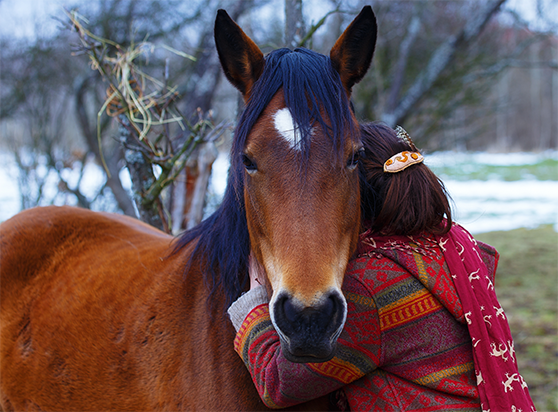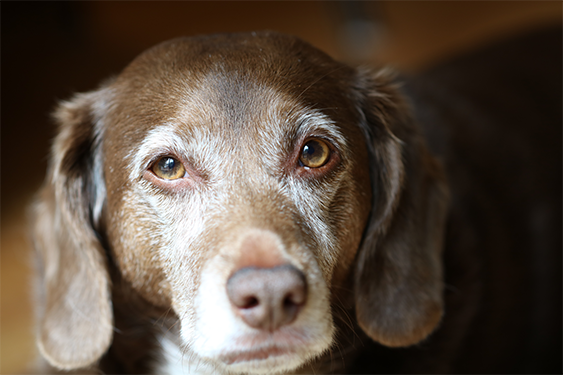 While you may come into this program with a specific loss in mind, your Specialist will lead you through the process of looking at all of the pet losses that have touched you throughout your life, so that you can be focused on the one that has impacted you to the greatest degree.
Even though you are working in a group setting, your personal focus will be in dealing with the issues of your specific and personal loss.
These groups include a weekly commitment to total honestly and absolute confidentiality, so that you can comfortably share your feelings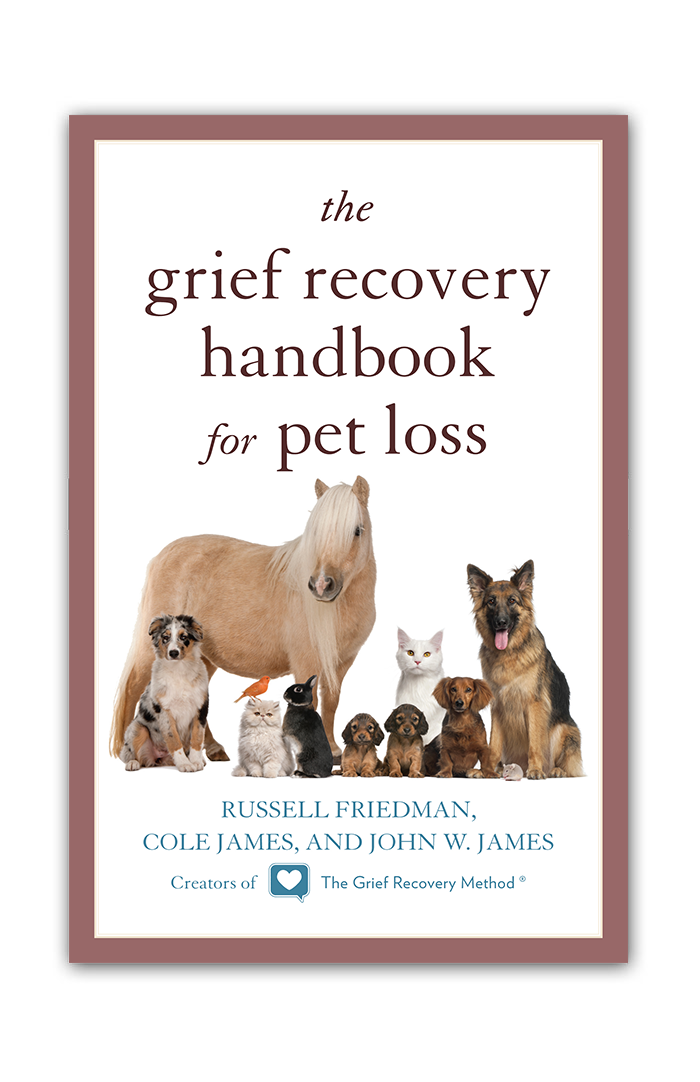 Get your copy
The Grief Recovery Handbook for Pet Loss
"For the past forty-four years as a practicing veterinarian, I have wished there was a book I could recommend to my clients to deal with their broken hearts when their pets have died. Finally, The Grief Recovery Handbook for Pet Loss is available to help them deal directly with their emotions, at the time they most need it."
~ Dr. Suresh V. Dogra, DVM, Aloror Pet Clinic, Studio City, California
Learn More
Without action, there can be no change.
"Finally, a safe place where I could cry and openly talk about my pet losses and not feel judged or crazy. Why was this grief for my dogs more paralyzing to me than I had for some "human" relatives I recently lost?...There are no words to adequately describe how Gwen helped me through the most difficult time in my life. The key to this program was having an experienced and compassionate listener who made me feel safe and comfortable when I was pouring my heart and soul out. This program will help you gain valuable tools and insight to help you decide if and when you want to welcome another pet into your life. My heart is at peace now. Yes, I still get sad every so often but I don't get "stuck" in that sadness like I use to. I can now recall stores of Oreo and Spencer and smile (or even shed a few tears) because my heart is no longer shattered." - Verified participant in New York"
The relationships we form with our pets are often some of the closest and deepest connections we form in life. Each of these relationships are so very special and unique, as are the feelings of unconditional love we experience from our beloved friends. The Grief Recovery Method Pet Loss Program provides helpful information and proven tools to effectively help you with the emotional pain surrounding loosing a beloved pet.
Don't wait any longer.