Find Grief Support Specialists in your area
Certified by the Grief Recovery Institute, our Specialists can help.
Find a Group Now
Our 8 meeting Grief Recovery Method Support Groups offers a safe, evidence-based environment for grievers to take effective and lasting action, no matter the type of loss experienced. These groups are led by Grief Recovery Method Specialists, trained and certified by the Grief Recovery Institute.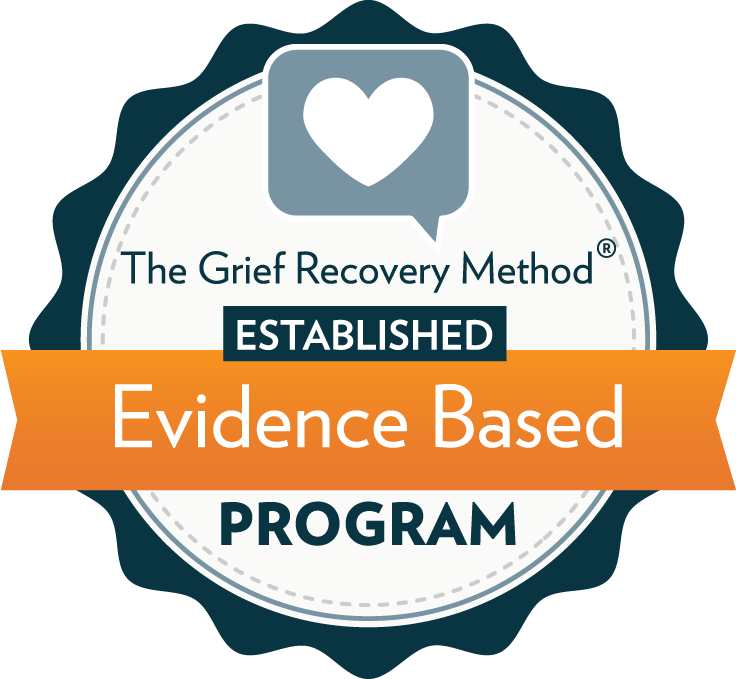 Grief is emotional, not logical.
Did a death, divorce, or the end of a romantic relationship cause it? Or was it caused by any of the forty other losses that a person might experience such as moving, pet loss, or a change in finances? Regardless of the cause, you know how you feel and it probably isn't good.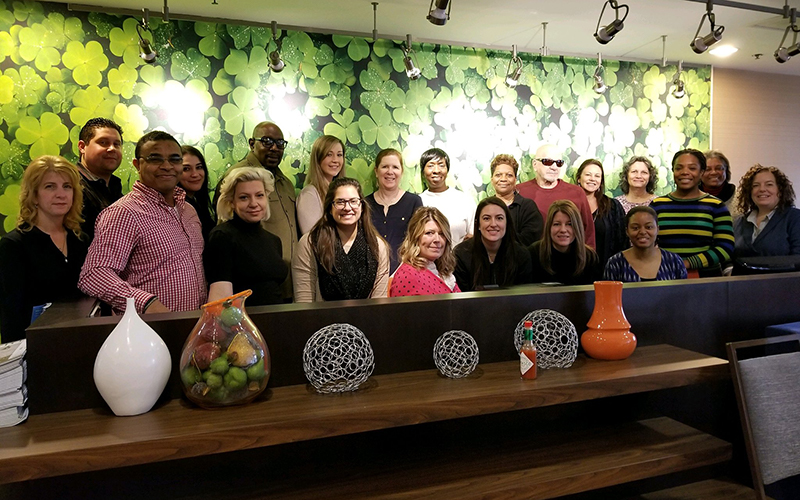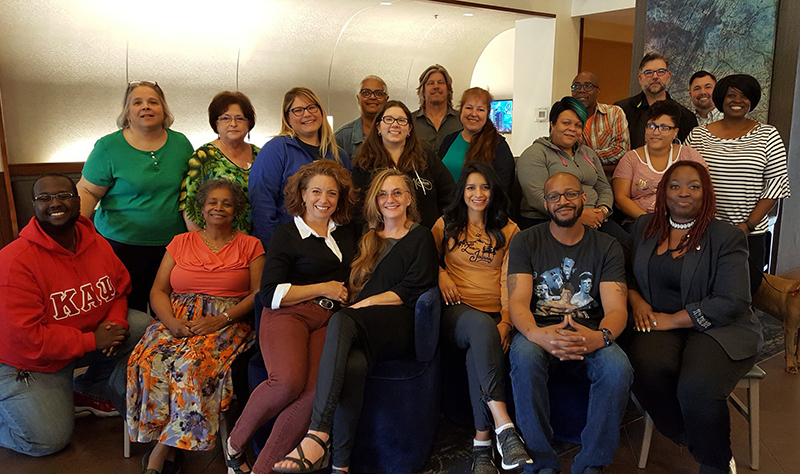 We aren't going to tell you, "We know how you feel," because we don't. Neither does anyone else. What we will do is provide a safe environment where you will be given specific tools to help you recover from loss and ultimately lead a happier life.
Reviews for GRM Support Group
It has been a very eye opening experience!!! I was glad to learn I am not broken or damaged. I'm completely normal. We have been given misinformation our whole lives, and in just 8 weeks of true commitment to yourself, without quitting, because you want too! It's hard, but worth it! I was given the tools needed to clean out all the pain in my heart. That is not to say it won't come back or happen again, but NOW I have the ability too work through the anger, hurt and pain, and make more room in my heart for future love, joy, and happiness! I'm looking forward to the new memories I plan on making, and getting to know and like and accept the new me. I'm grateful for this amazing opportunity. I was given a life long gift, that I will treasure forever. Thank You, and God bless! Tammi Risse Successfully completed Grief Recovery Class 2019

Participant in Huntington Beach, Ca
The Grief Recovery Method is amazing! Amazingly effective! I am doing extremely well , so much extra energy after completing, that i didnt know was tied up in old losses. So many little unfinished projects and repairs getting fixed after years of sort of being on hold. Including losing weight. (could it be just a coincidence?,...but nothing else changed....hmmm) So very grateful i found a grief recovery partner, listener. Thank you!

Participant in Dundee, Oregon
Helped greatly to deal with my issues of grief and loss that I haven't dealt with prior. Love the actual structure, that along with Bill helped immensely.

Participant in Toms River, NJ
I initially took a one day class with the intention of learning about the misconceptions of grief. As a dental hygienist I often have patients that are experiencing grief from loss. I wanted to learn how I could better serve them. I learned specific ways to do this however I didn't anticipate the personal journey I was about to begin. I learned that even after years of counseling I still had unresolved grief and a broken relationship because of it. The program does what years of counseling didn't. It gave me hands on tools to resolve grief and the tools to mend a struggling relationship. It identifies what you couldn't see before. While intense at times it's important to follow the program to the end. When followed it can be life changing. It's definitely made an impact in my life. Thanks to Joel-Ann Mothersille for her dedication to each one of us.

Participant in Trinity, Fl
For first time in ages, I am able to share stories of my list to me loved one, knowing I did everything I could. The loss and relationship graph are excellent tools!!

Participant in Trinity, Florida
The method gave me the tools to address and work thru my loss, as well as making me aware of other losses incurred in the past which may have contributed to my being unable to cope with the recent loss of my spouse. I continue to address those other losses and it feels as if a tremendous weight has been lifted from my shoulders. I am now able to remember my spouse and smile at memories, instead of having a melt down and dissolving in tears. I believe I have let go of my pain and learned to remember the good times. I would recommend this program to anyone suffering from any sort of loss.

Participant in Knoxville, TN
‹
›
Don't wait any longer.
Time alone will not heal your broken heart.
What is The Grief Recovery Method® Support Group?
Our Grief Support Groups provide a safe environment for you to look at your old beliefs about dealing with loss, which losses have affected your life, and take actions that will lead you to complete unresolved emotions that may still be causing you pain.
It's an action-based group that involves reading and writing assignments outlined in The Grief Recovery Handbook – 20th Anniversary Expanded Edition.
It's not a drop in group. You'll either do an 8-week group format or a 7-week one-on-one format depending on your preference and availability.
Each Grief Support Group is facilitated by one of our Certified Grief Recovery Specialists. Specialists come from all walks of life and professional backgrounds, but have on thing in common: a desire to help people.
You will learn about all types of loss and you will chose what loss you want to focus upon.
The Grief Recovery Method is a scientifically tested Evidence Based Program that provides grievers with a tried and true method that has been continuously refined and used time and time again over the last 40+ years, across multiple countries, and in multiple languages, to help them heal from loss(es).
You will learn about all types of loss and you will choose what loss you want to focus upon.
Without action, there can be no change.
The Grief Recovery Method Support Group, developed and refined over the past 30 years, teaches you how to recover from loss with supportive guidance every step of the way.
Don't wait any longer.