Grief Support In-Person 1-on-1
Our Grief Recovery Method Specialists are certified to work with you 1-on-1, taking you through the actions of the Method in a safe, confidential, and compassionate way.
Find Support
The grief that comes with any emotional loss can be overwhelming and also very isolating. Often people find that those they normally count on for emotional support are at a total loss when it comes to offering effective and meaningful assistance. They will often give you logical reasons why you should not feel bad, but that rarely helps. Grief is emotional and not logical! You are suffering from a broken heart, not a broken head! The fact that you are seeking help in dealing with that emotional pain is not a sign of weakness, but rather a recognition on your part that you are interested in taking recovery action!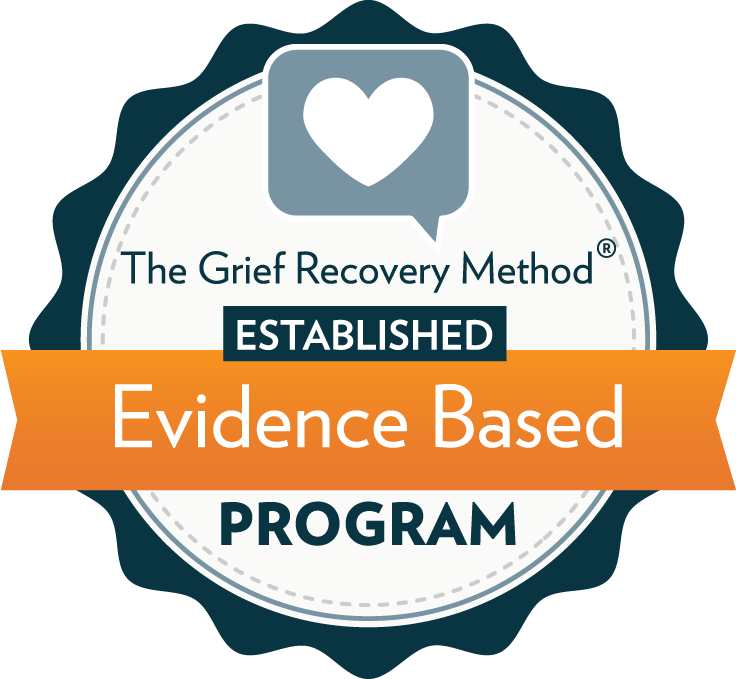 Private, Comfortable Setting
While some people prefer to work in a group setting, with other grievers, many find it easier to work with a Trained Specialist one-on-one. This will allow you privacy in discussing your emotional pain with a trained professional, who has used the same tools they are offering you to deal with the heartbreak that has impacted their life!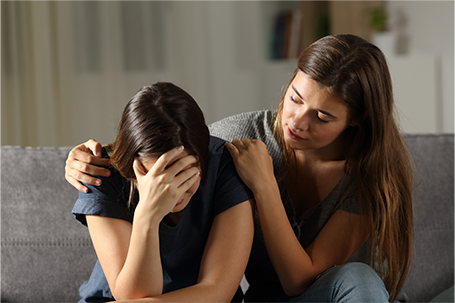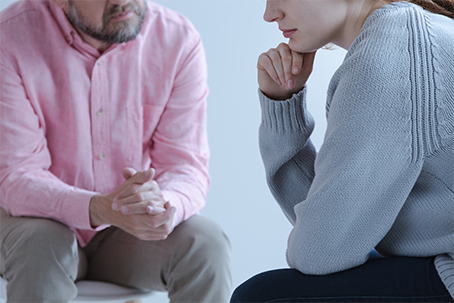 Our GRM Specialists are specially trained and certified to create a safe environment for you to discovery and complete the emotional pain you have been carrying surrounding a loss in your life. They are your "heart with ears" to listen and support you throughout the Grief Recovery Method, without any judgments, criticisms, or comparing losses.
Reviews for GRM In-Person 1-on-1 Support
I really have appreciated the equation like aspect of this method, that is that we do step 1 which leads to step 2 which leads to step 3. I also like that there is an actual end/output. I also appreciate how the book and the Method taught me to look at other events in my life and helped me realize that I had other events and experiences that I had not grieved properly for and as such were causing me pain. The Counselor was very helpful in helping me address these other events and experiences and relationships.
Little by little steps with my facilitator to unlock and understand how to free myself from pain of losses. At first I couldn't really understand or see where the steps were leading. I trusted Cindy and believed her. My facilitator's transparency and compassion gave me hope to trust her and GRM. Little by little I was experiencing a shift in my pain and understanding my losses and grief. Trusting the process of the GRM in the steps I found relief and more room for joy in my heart.

Participant in Kelso, Washington
With the excellent guidance of the facilitator, GRM has taught me to look at the world around me in a different light. To be honest and open with myself and the people I love. The process was a lot of work and a big time commitment but the results are worth it. The skills that I have learnt will become habits that I will be able to use the rest of my life. Thank you.

Participant in Thunder Bay, Ontario
The program is extremely helpful to those sincerely interested in moving through and understanding life's losses.

Participant in Winston-Salem, NC
I was struggling and felt very alone in my grief. The program showed me ways to understand my feelings, accept Tom's death and begin to return to reality.

Participant in Warren, Oh
This was a wonderful program and I'm so glad that I went through it. Initially I went in thinking that it would help me with the loss of health my son is experiencing but in the end it helped me to narrow down some "baggage" that I had been holding onto with my mom. Those first couple meetings were so hard emotionally as I was in so much emotional pain and distress that came with my son's diagnosis. It was essential for me to get that all out in the beginning and I truly appreciated the love/care/supportive space Anna provided for me! I loved the commitment we made each time to be without judgement/ego and confidential.I really took it to heart and kept our conversations confidential while in the program and it helped that my husband was so supportive during the 7-week process. I enjoyed having the companion book as well as the homework assignments.The book was a nice foundation to the program and it gave me a strong sense of control and partnership in the program instead of being "led" through the program. The homework assignments were helpful because it made me carve out dedicated time on my calendar to doing the readings and responding to the homework prompts. I found the definitions of PTSD and grief stimulating and insightful. I appreciated the founders of the program sharing parts of their journey as it made it a very personal and intimate experience. This program helped me understand and uncover some issues in the past and I've chosen to be free from the "baggage" and to see the situation from a different set of eyes in order to fully step into my future self. I will use the knowledge and tools I learned in the program in the future. I appreciated the extension reading at the end about additional types of grief/loss. As it makes me more aware of such transitions in life. I would strongly recommend this program to a friend if they inquired about it.

Participant in Worcester, Massachusetts
‹
›
Is your heart: Broken? Lost? Stuck?
Why wait? Call now.
These are the things that our One-On-One Grief Recovery Method Support Programs have to offer:
This approach allows you to work directly, in a one-on-one format, with a Grief Recovery Specialist, certified and trained by The Grief Recovery Institute.
Working in the one-on-one format allows you more flexibility in selecting a meeting time that is convenient to both your personal schedule and that of your Specialist.
Each of these seven meetings will last roughly one hour.
Your Specialist will take you through each step of the Grief Recovery Method, utilizing the materials spelled out in "The Grief Recovery Handbook – 20th Anniversary Expanded Edition."
While you may come into this program with a specific loss in mind, your Specialist will lead you through the process of looking at all of the emotional losses that have touched you throughout your life, so that you can be focused on the one that has impacted you to the greatest degree.
As with our other programs, your Specialist will offer you a safe environment where you can share your feelings in total honestly, with absolute confidentiality assured.
The Grief Recovery Method is a scientifically tested Evidence Based Program that provides grievers with a tried and true method that has been continuously refined and used time and time again over the last 40+ years, across multiple countries, and in multiple languages, to help them heal from loss(es).
Without action, there can be no change.
"Having the option of the one to one course was attractive to me as I felt I was likely to hold back from expressing my feelings, concerning the death of my wife, in a group scenario. It quickly became apparent to me that I was getting so much more from the sessions than if I had read the Grief Recovery Handbook by myself. Some two months after finishing the course I certainly feel it has been of great benefit to me."
The Grief Recovery Method Support programs have been developed and refined over the past 40 years, they teach you how to recover from loss with supportive 1-on-1 guidance every step of the way.
The investment for the Grief Recovery Method 1-1 Program varies from Advanced Specialist to Advanced Specialist.
Don't wait any longer.