Grief Support In-Person 1-on-1
Our Grief Recovery Method Specialists are certified to work with you 1-on-1, taking you through the actions of the Method in a safe, confidential, and compassionate way.
Find Support
The grief that comes with any emotional loss can be overwhelming and also very isolating. Often people find that those they normally count on for emotional support are at a total loss when it comes to offering effective and meaningful assistance. They will often give you logical reasons why you should not feel bad, but that rarely helps. Grief is emotional and not logical! You are suffering from a broken heart, not a broken head! The fact that you are seeking help in dealing with that emotional pain is not a sign of weakness, but rather a recognition on your part that you are interested in taking recovery action!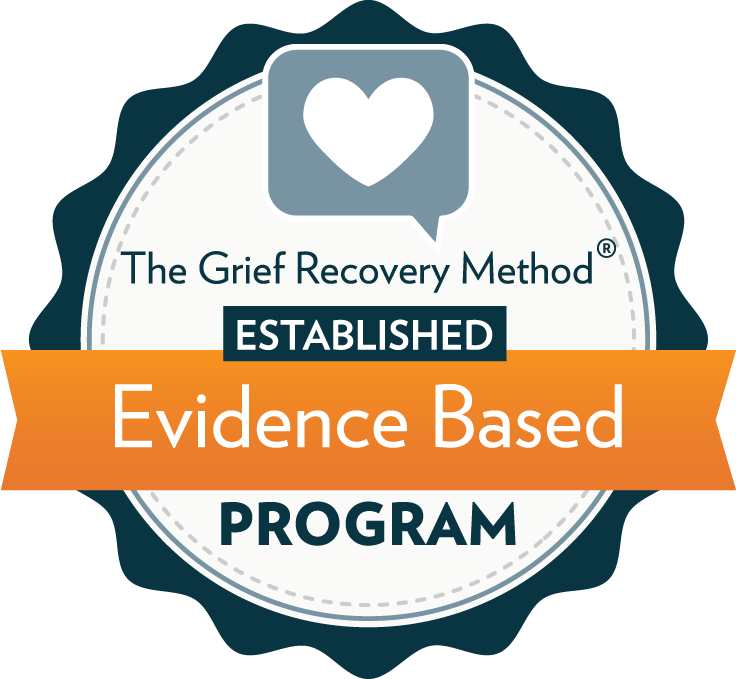 Private, Comfortable Setting
While some people prefer to work in a group setting, with other grievers, many find it easier to work with a Trained Specialist one-on-one. This will allow you privacy in discussing your emotional pain with a trained professional, who has used the same tools they are offering you to deal with the heartbreak that has impacted their life!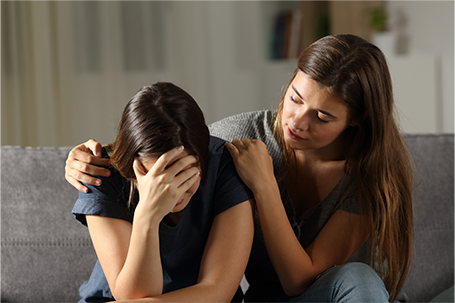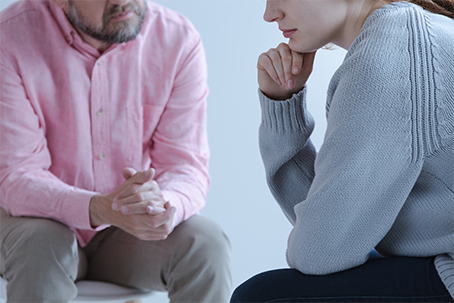 Our GRM Specialists are specially trained and certified to create a safe environment for you to discover and complete the emotional pain you have been carrying surrounding a loss in your life. They are your "heart with ears" to listen and support you throughout the Grief Recovery Method, without any judgments, criticisms, or comparing losses.
Reviews for GRM In-Person 1-on-1 Support
I tried to select outstanding but it kept defaulting to select all! The program was what I needed. I feel lighter and more joyful knowing I have the tools to let go of loss and the pain attached to it. Thank you for creating this program. It's hard - really hard - at times, but it's so worth completing.

Participant in Vacaville, California
Having a structure to work through things that have happened in my life was very helpful. Using tools and formula to move through my grief was helpful.

Participant in Courtenay, British Columbia
it's simple but true, after "completing" the sessions, i was able to let go of the cycle of "...i miss him - i wish i would have said this to him or apologized for what i said/did..." without having to release the memories, both good and the other kind.

Participant in PORTLAND, OREGON
I was very happy with Liliana, my program facilitator and with how the program worked for me. Liliana took me through the program process at a pace that I was comfortable with and answered all my questions thoroughly and satisfactorily. Liliana made our sessions comfortable and I felt secure working with Liliana through my loss process. Liliana was respectful of my feelings and emotions and I felt secure working with Liliana. I would highly recommend Liliana as a program facilitator. Thank you Liliana.

Participant in Richmond, B.C.
I'm so grateful, this has been a long time coming for me, it's been an important journey for me personally and something I've wanted to be able to share with others. I began to search for grief recovery type materials 30 years ago while working in the native villages of Alaska and had a really hard time finding very helpful resources - I began reading through the book last year, and was able to sign up for training this year - this has been a huge answer to a great need, my prayers are answered! I'm so grateful to have been able to begin training! Thank you, Wildflower T. Reynolds

Participant in The Village, Florida
GRM is a unique program that gets to the root of grief and teaches strategies to help with any loss moving forward. I enjoyed the sessions and would recommend to anyone. Grief can be experienced by more than just someone mourning a death and GRM teaches great skills. Having a facilitator to share their journey is so helpful.

Participant in Napoleon, Ohio
‹
›
Is your heart: Broken? Lost? Stuck?
Why wait? Call now.
These are the things that our One-On-One Grief Recovery Method Support Programs have to offer:
This approach allows you to work directly, in a one-on-one format, with a Grief Recovery Specialist, certified and trained by The Grief Recovery Institute.
Working in the one-on-one format allows you more flexibility in selecting a meeting time that is convenient to both your personal schedule and that of your Specialist.
Each of these seven meetings will last roughly one hour.
Your Specialist will take you through each step of the Grief Recovery Method, utilizing the materials spelled out in "The Grief Recovery Handbook – 20th Anniversary Expanded Edition."
While you may come into this program with a specific loss in mind, your Specialist will lead you through the process of looking at all of the emotional losses that have touched you throughout your life, so that you can be focused on the one that has impacted you to the greatest degree.
As with our other programs, your Specialist will offer you a safe environment where you can share your feelings in total honestly, with absolute confidentiality assured.
The Grief Recovery Method is a scientifically tested Evidence Based Program that provides grievers with a tried and true method that has been continuously refined and used time and time again over the last 40+ years, across multiple countries, and in multiple languages, to help them heal from loss(es).
Without action, there can be no change.
"Having the option of the one to one course was attractive to me as I felt I was likely to hold back from expressing my feelings, concerning the death of my wife, in a group scenario. It quickly became apparent to me that I was getting so much more from the sessions than if I had read the Grief Recovery Handbook by myself. Some two months after finishing the course I certainly feel it has been of great benefit to me."
The Grief Recovery Method Support programs have been developed and refined over the past 40 years, they teach you how to recover from loss with supportive 1-on-1 guidance every step of the way.
The investment for the Grief Recovery Method 1-1 Program varies from Advanced Specialist to Advanced Specialist.
Don't wait any longer.