Grief Support In-Person 1-on-1
Our Grief Recovery Method Specialists are certified to work with you 1-on-1, taking you through the actions of the Method in a safe, confidential, and compassionate way.
Find Support
The grief that comes with any emotional loss can be overwhelming and also very isolating. Often people find that those they normally count on for emotional support are at a total loss when it comes to offering effective and meaningful assistance. They will often give you logical reasons why you should not feel bad, but that rarely helps. Grief is emotional and not logical! You are suffering from a broken heart, not a broken head! The fact that you are seeking help in dealing with that emotional pain is not a sign of weakness, but rather a recognition on your part that you are interested in taking recovery action!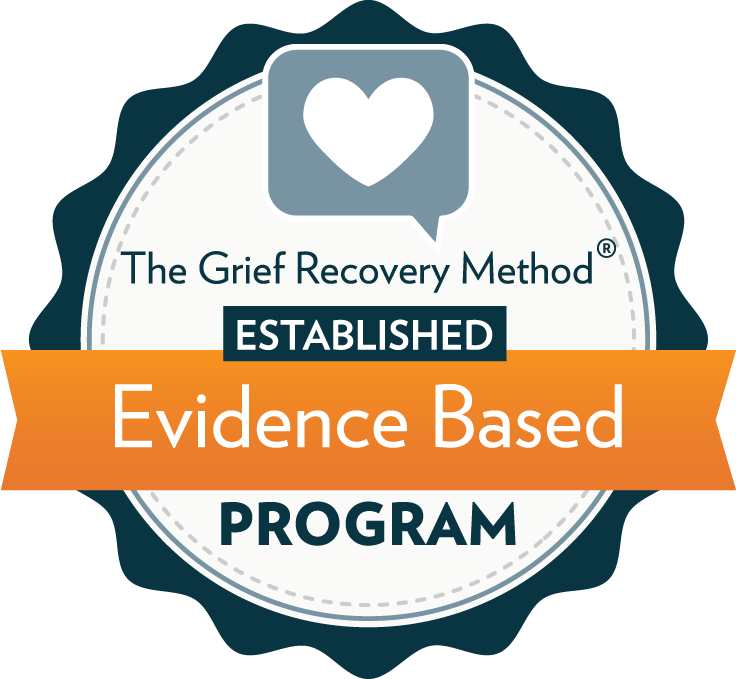 Private, Comfortable Setting
While some people prefer to work in a group setting, with other grievers, many find it easier to work with a Trained Specialist one-on-one. This will allow you privacy in discussing your emotional pain with a trained professional, who has used the same tools they are offering you to deal with the heartbreak that has impacted their life!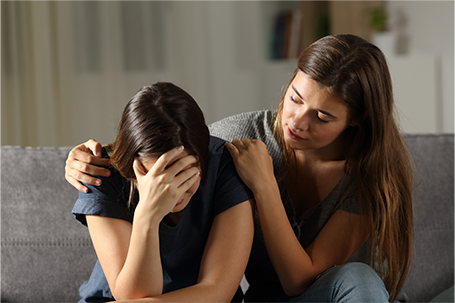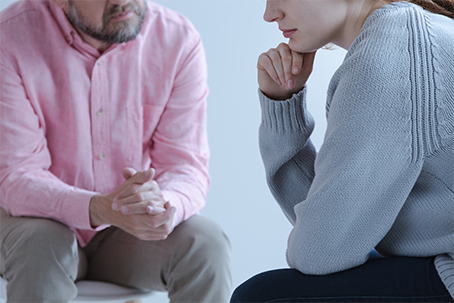 Our GRM Specialists are specially trained and certified to create a safe environment for you to discovery and complete the emotional pain you have been carrying surrounding a loss in your life. They are your "heart with ears" to listen and support you throughout the Grief Recovery Method, without any judgments, criticisms, or comparing losses.
Reviews for GRM In-Person 1-on-1 Support
I really have appreciated the equation like aspect of this method, that is that we do step 1 which leads to step 2 which leads to step 3. I also like that there is an actual end/output. I also appreciate how the book and the Method taught me to look at other events in my life and helped me realize that I had other events and experiences that I had not grieved properly for and as such were causing me pain. The Counselor was very helpful in helping me address these other events and experiences and relationships.
It told me that I will always remember Diane but the memories will be of us in happier times and not just her final weeks. It taught me that I am not wrong to cry or remember as society tried to tells. I taught me that live does go on and yes I will still cry when something provokes a memory of our many days/years/decades together for we were together for more than 57 years. Thank your group for helping me understand. Don

Participant in chesterfield , mo
The grief recovery method has been an eye-opening experience for me. Over the 7- week course, one of the most powerful messages for me was learning that I was not broken nor damaged and that I am a completely normal human being. One thing that has really stuck in my mind is that I have been given misinformation for most of my life and that misinformation is what I have been using as my coping strategies - up until today of course. Throughout the 7 weeks, I made a true commitment to myself. Some days it was HARD, but I also knew I wasn't a QUITTER, and I am so thankful that I stayed not only true to my commitment, but true to myself. As the sessions went on, I started to feel like a weight had been lifted off of my shoulder. I truly believe that I am constantly feeling lighter because I now have the tools I need to clean out all the pain in my heart. I have the tools to clean out the anger, hate and the hurt. I have the tools to change those negative, harsh feelings into love, joy and happiness. I have come to realize however, that there may be a time in my life that the pain comes back and I am feeling so much more prepared to tackle those feelings.

Participant in Thunder Bay, ON
I have been provided with another outlook on grief that I never knew really existed. In addition, I have a lot more tools to better cope with future losses.

Participant in Billings, Montana
I feel like I am ready to move forward with life in so many new ways that I did not anticipate when I started. I'm always sharing with others how helpful the program has been and recommend it to people for so many losses they are going through that may not necessarily be a death.

Participant in Billings, Montana
I had no idea how much loss I had endured in my life and how much it was impacting me. Completing the loss timeline was an amazing activity for me and allowed me to identify those losses that were impacting me--even 25 years after the fact. After completing the Grief Recovery Method program I am amazed at the transformation to my energy and mood. I have a better understanding of my emotions and a better way to deal with my emotions around loss.

Participant in Duluth, Minnesota
‹
›
Is your heart: Broken? Lost? Stuck?
Why wait? Call now.
These are the things that our One-On-One Grief Recovery Method Support Programs have to offer:
This approach allows you to work directly, in a one-on-one format, with a Grief Recovery Specialist, certified and trained by The Grief Recovery Institute.
Working in the one-on-one format allows you more flexibility in selecting a meeting time that is convenient to both your personal schedule and that of your Specialist.
Each of these seven meetings will last roughly one hour.
Your Specialist will take you through each step of the Grief Recovery Method, utilizing the materials spelled out in "The Grief Recovery Handbook – 20th Anniversary Expanded Edition."
While you may come into this program with a specific loss in mind, your Specialist will lead you through the process of looking at all of the emotional losses that have touched you throughout your life, so that you can be focused on the one that has impacted you to the greatest degree.
As with our other programs, your Specialist will offer you a safe environment where you can share your feelings in total honestly, with absolute confidentiality assured.
The Grief Recovery Method is a scientifically tested Evidence Based Program that provides grievers with a tried and true method that has been continuously refined and used time and time again over the last 40+ years, across multiple countries, and in multiple languages, to help them heal from loss(es).
Without action, there can be no change.
"Having the option of the one to one course was attractive to me as I felt I was likely to hold back from expressing my feelings, concerning the death of my wife, in a group scenario. It quickly became apparent to me that I was getting so much more from the sessions than if I had read the Grief Recovery Handbook by myself. Some two months after finishing the course I certainly feel it has been of great benefit to me."
The Grief Recovery Method Support programs have been developed and refined over the past 40 years, they teach you how to recover from loss with supportive 1-on-1 guidance every step of the way.
The investment for the Grief Recovery Method 1-1 Program varies from Advanced Specialist to Advanced Specialist.
Don't wait any longer.