2 Day Personal Workshops
Certified by the Grief Recovery Institute, our Specialists can help.
View Upcoming Workshops
If you found this page there is a high probability that you, or someone you love, is suffering from a broken heart. Is it due to a death, divorce or another major loss? If so you might feel sad, distracted, or confused. You are not alone. The Grief Recovery Method®: 2 Day Personal Workshop will give you the tools you need to heal your broken heart and feel complete again.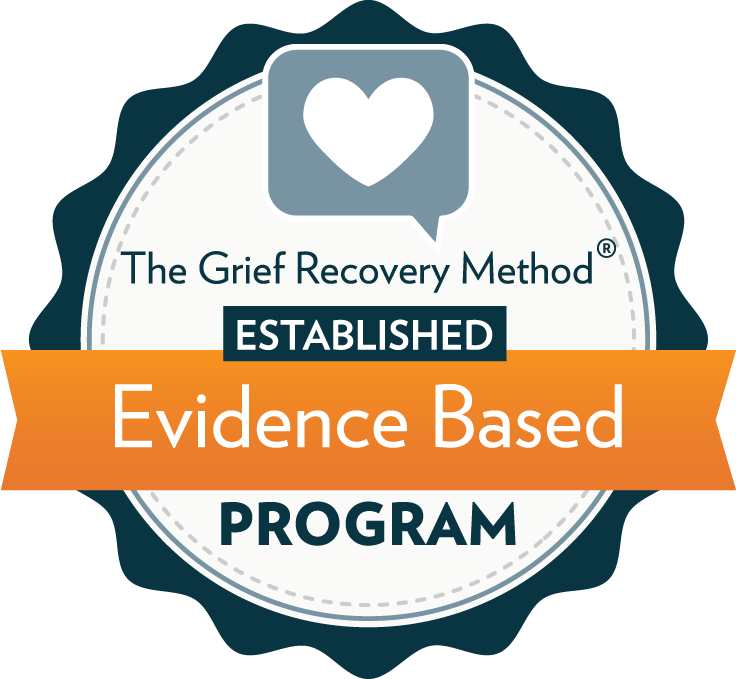 Grief is emotional, not logical.
The grief that comes with any emotional loss can be overwhelming and also very isolating. Often people find that those they normally count on for emotional support are at a total loss when it comes to offering effective and meaningful assistance. They will often give you logical reasons why you should not feel bad, but that rarely helps. Grief is emotional and not logical! You are suffering from a broken heart, not a broken head! The fact that you are seeking help in dealing with that emotional pain is not a sign of weakness, but rather a recognition on your part that you are interested in taking recovery action!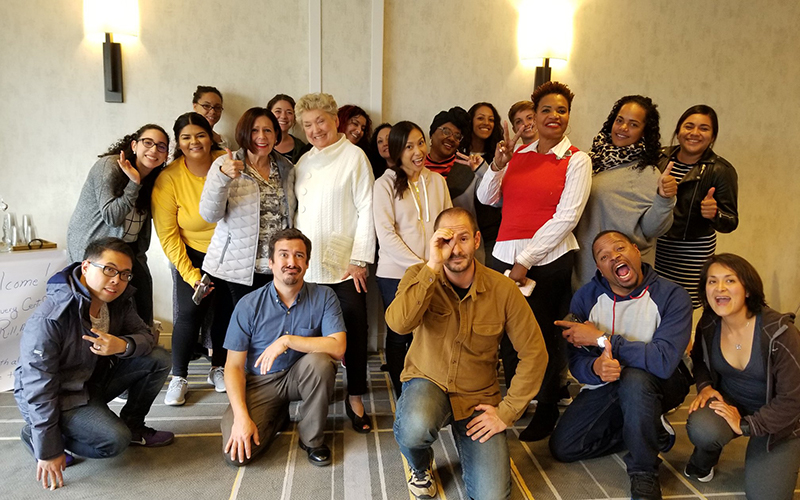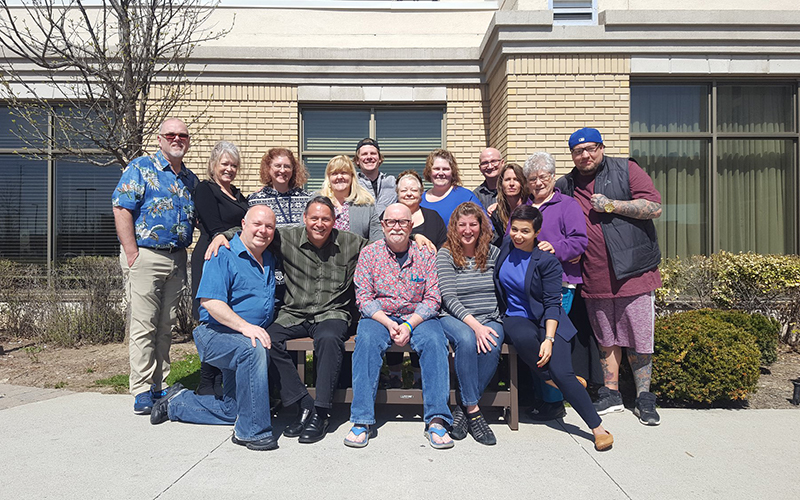 Some grievers wish to take action in the shortest amount of time possible, which is why we offer 2-Day Personal Workshops. This approach to utilizing The Grief Recovery Method is designed to take you through all of the necessary recovery actions without delay and the need to read the weekly assignments spelled out in "The Grief Recovery Handbook – 20th Anniversary Expanded Edition."
Reviews for GRM 2 Day Personal Workshop
I feel better equipped to start processing and releasing the things that deeply pain me through the tools that Darlene shared.
The program made me acknowledged different types of losses I endured from early childhood, which I believed, I've been carrying with me thru the present. That helped me deal with those losses one last time and then eventually worked on what I considered grievous and more recent ones. The program also focuses on how to live at the present, which consistently aligned with what I learned from a very famous author and spiritual teacher, Eckhart Tolle. I considered the program very powerful and worth recommending to anyone who is experiencing grief of any kind, as a safe and effective alternative to healing emotional/psychological pains. Worth mentioning, however, guaranteed success depends on the participant's willingness to embrace the program and apply the tools provided as a means to heal continuously. Thank you!
This program gave me the tools that I need, NOT to forget about my daughter but to learn how to deal with it . Deal with all the losses in my life. not just with my daughter but my overall losses . It taught me what I'm feeling is normal (isolation, anger etc) .
In my experience with personal loss, every notion ever explained, taught to me, or expressed to me at the time of loss has been misinformation. Through no fault of their own, my parents, family and friends did what had been taught to them. The loss' I carry around are incomplete and at times became the heaviest weight I have every carried. Gwendolyn was able to show me what loss is and how to truly understand, and more importantly embrace and complete the pain of my personal loss'. Simply amazing.
I learned about the tools and resources that are available to me and how I could deal with grief in my life.
The Grief Recovery Method was THE BEST program that I have attended on how to move forward and get unstuck in the pain of my complicated grief. I look forward to continuing my journey through grief with the tools given to me during the program. The Grief Recovery Method takes the fear out of the future, no to be hostage to your thoughts, and no longer living in a broken state. The Grief Recovery Method is a must!

Participant in Commack , New York
‹
›
When can I start?
It is never too soon to heal your broken heart. Would you wait to get help if you broke your arm? Then why wait when you break your heart?
It's in the time immediately following a loss that your memories of those relationships are the most vivid and accurate. Those memories help you discover what you need to get complete with the relationship.
Don't wait any longer.
Time alone will not heal your broken heart.
These are the things that our Grief Recovery Method 2-Day Personal Workshops have to offer:
These 2-Day Personal Workshops are scheduled in different locations around North America throughout the year. Unless there is one being held in your community, travel, and overnight stays will be required.
This approach allows you to work with an Advanced Grief Recovery Method (GRM) Specialist, certified and trained by The Grief Recovery Institute, in the intensive 2-day group setting.
Only a very few, highly experienced and skilled Grief Recovery Method Specialists are selected to be specifically trained to offer 2-Day Personal Workshops.
Each daily session will generally begin at 8:30 AM and go until 5:30 PM. There will be a group luncheon break, as well as periodic breaks as part of that daily schedule.
Your Advanced GRM Specialist will take you through each step of the Grief Recovery Method, thereby helping you to take effective action to deal with your specific personal loss.
While you may come into this program with a specific loss in mind, your Specialist will lead you through the process of looking at all of the emotional losses that have touched you throughout your life, so that you can be focused on the one that has impacted you to the greatest degree.
Even though you are working in a group setting, your personal focus will be in dealing with the issues of your specific loss.
These groups include a commitment to total honestly and absolute confidentiality, so that you can comfortably share your feelings.
The Grief Recovery Method is a scientifically tested Evidence Based Program that provides grievers with a tried and true method that has been continuously refined and used time and time again over the last 40+ years, across multiple countries, and in multiple languages, to help them heal from loss(es).
Without action, there can be no change.
"Having the option of the one to one course was attractive to me as I felt I was likely to hold back from expressing my feelings, concerning the death of my wife, in a group scenario. It quickly became apparent to me that I was getting so much more from the sessions than if I had read the Grief Recovery Handbook by myself. Some two months after finishing the course I certainly feel it has been of great benefit to me."
Grief is the normal and natural reaction to loss. It's not a pathological condition or a personality disorder, but society says there is something wrong with you if you aren't happy all of the time.
141 of the most common things people hear following a loss are not helpful including "we know how you feel" and "it just takes time." No one can ever know exactly how you feel because no one had the relationship you had. Time alone does not heal heartache. Many people come to us with broken hearts over deaths that happened over 20 years ago. It's not time that heals, but what you do in that time.
Don't wait any longer.